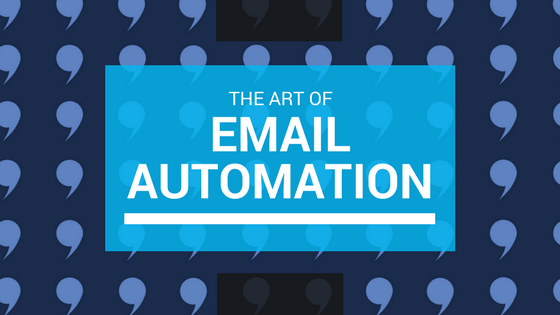 If you're not using email automation for your business, you're leaving money on the table.
Many small businesses treat a website like a tick and flick exercise. Once they've created it, they don't pay much more attention to it. Having a way to capture business leads allows you to keep and grow your customer base and increase your profits through the power of email marketing. Let's look at the basics of how it should work with your internet business.
The 3 second rule
There's a lot of hurdles to leap over for a customer to even find your business on the internet.
Consider this.
Most people find a business or service through a simple Google search. If your website SEO is good, you might rank at the top of the page. People rarely look beyond the first page results. This isn't an article about SEO (we'll cover that in a future article), so let's assume you've got your business ducks in a row and you are in the top 3 search results.
Your fight for eyeballs has only just begun. Once a customer clicks on the link to your website you've got about 3 seconds to answer these simple questions in the customers mind.
1: What's this all about? (Is this the right place?)
2: What's in it for me? (Will this product/service solve my problem?)
3: What do I do Next? (how do I buy, make an appointment, learn more?)
If your website fails at answering these questions in your potential customers mind, you've failed. Your customer will 'Bounce' out and look somewhere else. It doesn't matter how beautiful your website looks. You've got 3 seconds…
Now the 1 and 2 are taken care of with a good communications strategy and good website design (which is what we do right here). The 'What do I do Next?' is where email automation can grow your customer base.
The Money is in the List
It's an old marketing saying but quite true. To build an effective on-line business (and if you have a website you've got one), you've got to build a customer email list. If you're selling products online you can setup a system like Active Campaign to harvest customers emails from their orders but to really get things cooking, you need to automate your email responses and segment your customers by product and interest.
The Power of Email Automation
No matter what business you have, I'm sure you don't treat every single customer the same. Do you greet every customer with a shout out roll call of every product and service you sell? That would be tedious for both you and the customer. Email Automation is like an expert saleswoman who knows exactly the right product or service to follow up with.
Imagine this.
Your customer buys your product A and they are now on your list. The last think you need to do is email them more information about what they've just purchased. Imagine though, if they browsed your website on product B and your silent saleswoman automatically sends information about that product?
That's the power of automation and Active Campaign and a feature called 'workflows'. You can map out every potential communication of your customers journey.
You can also design beautiful campaign emails to send to your customers to promote product and services directly.
If you'd like to find out how Active Campaign email automation can help your business, schedule a free 30 minute phone call with Vermilion Pinstripes right here.
Vermilion Pinstripes is a sales marketing and communications agency based in Port Macquarie, Australia and in Singapore.
Vermilion Pinstripes is a partner of Hubspot, Active Campaign and Kounta point of sales software. It's amazing how we have a team who use maths, science, creativity and psychology in this modern marketing era to help small businesses and B2B organisations connect with MORE of their most profitable customers using a simple, clear and structured purpose-driven sales, marketing and communications plan to gain brand clarity so that they can grow their business and achieve returns on investment (RoI).
We are proud to count growing local, regional and global businesses gain business confidence. Let's build yours!