Most customers come to us knowing they want more leads but not knowing where to start. The first thing we looked at, in the case of Accomplished Tree Management, a tree removal company, is their website.
Their old website provided a laundry list of their services. Their new website tells a story of what Accomplished Tree Management stands for and provides valuable information about tree care. It connects customers who are genuinely concerned about nature with professionals who have the expertise and know-how to care for their natural environment.
This is what Rhys Mackney, owner and arborist at Accomplished Tree Management, has to say:
Accomplished Tree Management provides tree care services and we want to thank you for the excellent work again.

It has really made a difference what Vermilion Pinstripes has done for our business. What was exciting was getting leads that have since been converted into actual customers from our website, SEO and Google Ads. The changes made to our website were focused on content that were valuable to our customers.

Customers are saying that our website appealed greatly to their needs and that it built confidence that Accomplished Tree Management was not a company focused on bashing out the volume at the expense of good work. Having said that they said specifically that they loved the website. Thanks again.

We knew we could trust Vermilion Pinstripes because they were so insistent on doing a good job, constantly keeping track of our SEO performance, reporting back to us on improvements needed and being selective on content useful to our business. They were astute and organised in guiding us to get real business through the door. They are definitely experts you can trust in. We felt we were in safe hands and it has been proven they were able to give us the boost and growth we needed.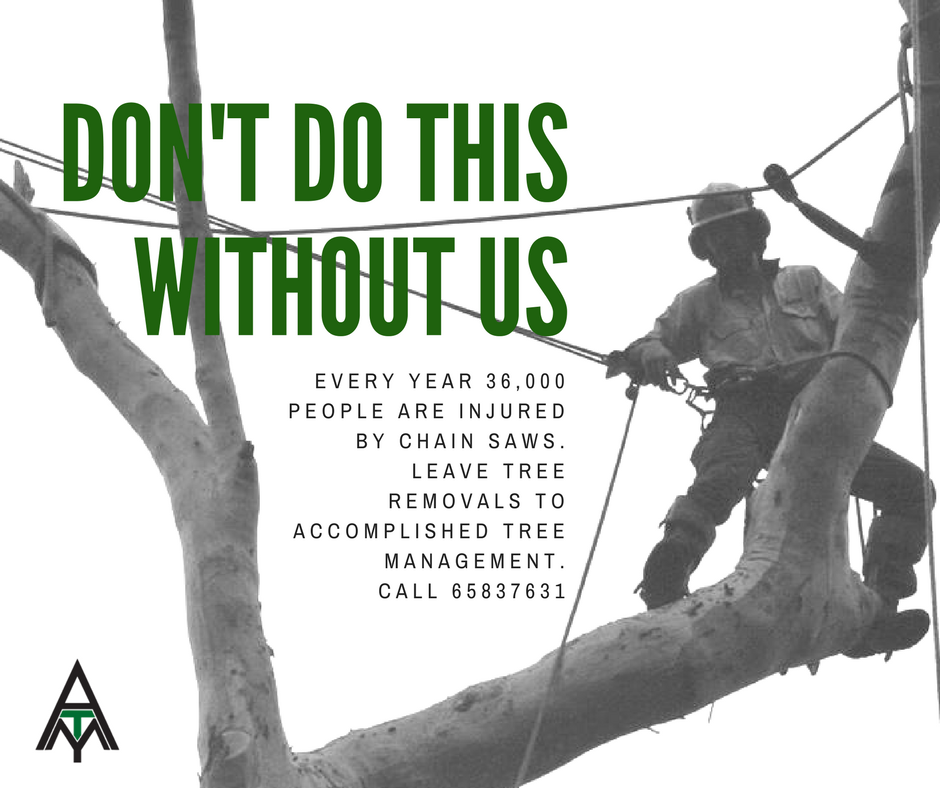 At Vermilion Pinstripes, we live for moments like this. We want your customers to be confident with you so you can sell without selling. It is fulfilling working with Accomplished Tree Management because they are wonderfully genuine experts who believe in the value of their business. As such, we are able to understand and extract what really drives their business. We are proud of our expertise and love applying our skills to help businesses grow. What we are doing together with Accomplished Tree Management is a win-win combination. They are passionate about their work and we are eager to share with them our skills and experience. Together, we effectively strengthened their customer connection, built business confidence and grew their business.
The first digital marketing asset most businesses have is their website. It is the very first impression your customers get about you. Within a couple of seconds of clicking into your website, what your customers see is already triggering a spiral of emotional connections with you. Is your website telling your brand story? Is your website telling customers how they can solve their problems through you? Your website is the best sales tool that help you sell without selling!
Once your website is up, can your business be found on the World Wide Web? How does it cut through the noise on the Internet? How can you stand out and appeal to your most profitable customers?
Do you have the right SEO tools, keywords, brand messages, valuable content? Is your website slow? Is your website visually attracting attention for call to action at the right spots? Is your website engaging?
Google loves frequent updates to your website so a clever way is blogging. Blogging tells your brand story. It helps customers understand what you do and how good you are. Read this blog about how blogging can generate leads.
A website is not just a ´pretty face´ to give information. It is a deceptively quiet device that can powerfully and massively generate revenue and growth. If done correctly. Take a look at your website now and imagine a new version that could really make a change to your business. Let us take your imagination further and show you how to get that boost in your business effectively.
Now there's a website developer in Port Macquarie and Singapore who builds business confidence. Contact us for a website assessment.
Recently, Veronica Lind, Business and Marketing Strategist gave a talk about SEO. You can download her presentation on SEO and learn how to be found on Google! Click on the image below.
About Vermilion Pinstripes
Vermilion Pinstripes is a modern marketing and communications agency that brings public relations, marketing, advertising, social, websites and other digital elements together to create positive brand perception and generate leads so you can thrive.

e/ info@vermilionpinstripes.com

Australia: t/ +614 0777 9828
Singapore: t/ +65 9681 7045