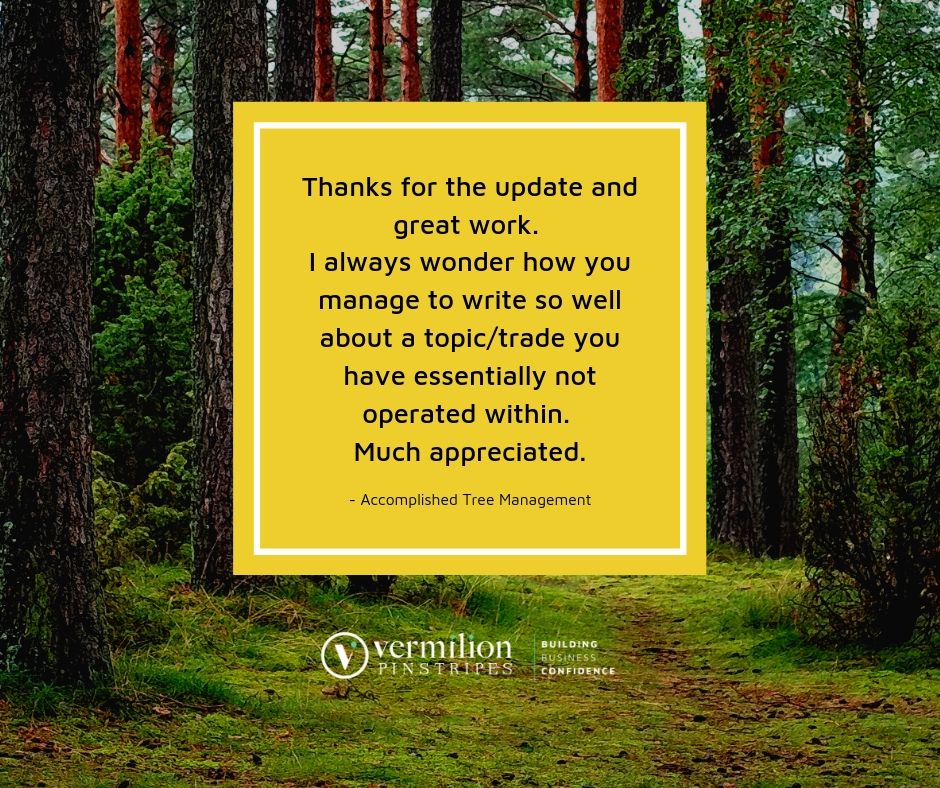 How do we blog? Here's our blogging process that drives leads.
We provide SEO, blogging and Google ads services to our client, Rhys from Accomplished Tree Management and recently he sent us an email saying,
Thanks for the update and great work. I always wonder how you manage to write so well about a topic or trade you have essentially not operated within. Much appreciated!
Let's reveal how we blog to generate leads.