A full year 2019 marketing and communications report from Vermilion Pinstripes
We saw many happy businesses thriving in 2019 and we are really proud of how each business we spoke with is growing with confidence over the course of the year! As we get ready to step into 2020, it is very rewarding for us to look back at the small business owners and B2B organisations we have worked with to make a difference.

As an international team, we have clients from all over the world whose businesses have thrived and grown into happy businesses following our Modern Marketing Framework where we focus on Targeting, Enablement and Demand to help new businesses take off and enable current businesses to deepen brand associations and progress with consistent long term sales.
Sustainability for the future
Our Communications Strategist, Joh Ju, who is also a Certified Sustainability Reporting Specialist (from the Institute of Certified Sustainability Practitioners) continues her close involvement with sustainability projects this year. She has been working this year with two major clients, Infineon Technologies and Rabobank with their projects that aim to build a better future.
Infineon Technologies hosted its annual technology symposium OktoberTech Asia Pacific 2019 in Singapore on 25 October 2019 where they brought together an amazingly innovative and creative group of start-ups to showcase industry leading innovations, engage in discussions ranging from intelligent mobility, building a smarter world to future energy systems.

Rabobank brought together 15 agri-tech start-ups and innovators from China, India and Southeast Asia for its SustainableAg Asia Challenge to promote integrity and interconnectivity across agriculture and food supply chains. Together, they are exploring market-ready solutions with cutting-edge data-driven technology, analysis and interconnectivity to help meet Asia's increasing demand for food.
Business innovation
Infineon Technologies of Germany and LG of South Korea, two global giants came together to work on their first hackathon worldwide to build a shared community of innovators who want to build a better future for all with leading edge technologies.
Avery Dennison launched their safety window films.
Local businesses growing strong
Our Business and Marketing Strategist, Veronica has been working on heightening brand online visibility by revamping websites and brands, housecleaning SEOs and extending social media influence for some of our longstanding clients and also some new businesses.
We have seen TG´s Child Care grow through the years and 2019 sees them focusing on articulating the purpose of their brand. This involves relooking at their values, philosophies and working style in a way that is consistent whether the message is for the families with children going to TG's or the staff at TG's. We spoke with TG's about internalising their brand so that every member of staff is aligned to the brand and can confidently articulate its purpose. For a brand to thrive fully, changes and improvements have to be also made at its core (in TG's case, its staff), like glowing health from the inside out. Businesses spend a lot of effort on the external branding towards the customers. It is also vital to take care of the internal branding too. Watching how TG's has grown and is still growing beautifully is a clear sign to us we are on the right track.
TG's Child Care has six child care and preschool centres around Australia.
You've helped us find our direction and given us a rebirth of enthusiasm! We are so grateful for everything you bring and do for growing and developing TG's to new levels. We've all learnt much and look forward to implementing more of your ideas and strategies. Your experience and expertise at Vermilion Pinstripes is incredible! - Gayle Kee
With climate change getting strong across the planet, Accomplished Tree Management continues to look after the trees in Port Macquarie and the Mid North Coast. Especially with increasing periods of merciless drought, educating the public is important so they know how to care for their trees and when to call for the services of a professional arborist. Accomplished Tree Management educates via the blog on their website, where the professionals share their knowledge and experience, building a sense of connection and community among the home or property owners, the trees and the arborists.
It has really made a difference what Vermilion Pinstripes has done for our business. What was exciting was getting leads that have since been converted into actual customers from our website, SEO and Google Ads. The changes made to our website were focused on content that were valuable to our customers.

Customers are saying that our website appealed greatly to their needs and that it built confidence that Accomplished Tree Management was not a company focused on bashing out the volume at the expense of good work. Having said that they said specifically that they loved the website. Thanks again.

We knew we could trust Vermilion Pinstripes because they were so insistent on doing a good job, constantly keeping track of our SEO performance, reporting back to us on improvements needed and being selective on content useful to our business. They were astute and organised in guiding us to get real business through the door. They are definitely experts you can trust in. We felt we were in safe hands and it has been proven they were able to give us the boost and growth we needed. - Rhys Mackney
Another one of our beautiful clients is Just Beautiful based in Port Macquarie. They are an organic and cruelty-free skincare and make up bar. We spoke with them about rearranging their online presence and how they can extend the reach of their potential customers through their social media channels and website. Sometimes what a business needs to give it a bit of life again is simply, a new message. It makes people sit up and look at them in a different way. Make the brand message clear and it naturally attracts followers.
Who would have thought history could be so interesting when we started working with Mitch McKay on his Port Macquarie Hastings Heritage website. We listened to Mitch's passion about what he wanted to offer to the community given his amazing expertise in history (we learnt quite a few interesting bits about Port Macquarie during our meetings!) and we looked at how we could update his website so it gave visitors an easy, convenient way to check out his services and also book a historic walking tour. This is what Mitch has to say about his new website.
Veronica and her team at Vermilion Pinstripes recently gave my website, Port Macquarie Hastings Heritage, a timely major overhaul. They don't just work for you THEY WORK WITH YOU massaging your ideas by using their talents, expertise and knowledge to create a fantastic website - one that you can be proud of. I would highly recommend Vermilion Pinstripes. Thank you Veronica. - Mitch McKay, Port Macquarie Hastings Heritage
Making it easy for customers to buy is an important aspect of selling without selling. With Beach to Bush Trike Tours, we helped them work on their new website. As a new business in Port Macquarie, they need to be easily found by customers (internationally) and we helped them to implement a Bookeo online system which made it easy for anyone interested in exploring the vast landscapes of Australia to book a tour. When information on a website is clear, clean and attractive, all that is left is a button to allow the customer to make a connection with the business.
This is amazing, thank you so much 😊 you have really hit the nail on the head wow I am over the moon. - Gray Connelly, Beach to Bush Trike Tours
Dunlop IT is a personal IT provider servicing the areas of Laurieton, Port Macquarie, Wauchope and the surrounding areas. We have been working with them on a bit of housecleaning with their SEO.

We love taking to the skies with Hastings District Flying Club. We are working with them on so many exciting projects, such as their Flying Scholarships, where youths in the Hastings District stand a chance to win two $1,500 flying scholarships to learn aviation. We went to Omaka New Zealand to cover the airshow stories and publish them on their Propwash Magazine. We have been busy getting ready for their Open Day in November to showcase how aircraft have been used to fight local fires. We are always learning something new at work!
And we are growing too! Our Victoria, Australia office is now formally registered, set up and ready to roar! With three sales offices, 2 in Australia (Victoria and New South Wales) and Singapore, we are so ready to help companies build business confidence and sell without selling!
Marketing in Health and Fitness
We always get hungry working on marketing ideas for My Blue Tea! Their Blue Blog and Recipes section is a great hit with customers. Blogging and sharing beautifully delicious (and healthy!) recipes is connecting the business with customers internationally and what better way to be connected than via a passion for food. The way to many people's hearts is literally through their stomachs! The Blue Tea is always looking for new products to add to their healthy lineup of teas and powders. Their latest is a sensually gorgeous Torch Ginger Flower Bud. Check out their website if this piques your interest, and see what other new products they have if you are planning ahead for Christmas!
My Blue Tea worked with Vermilion Pinstripes as soon as business started. They helped us create an engaging website, online shop, optimise our social media and activated our email campaigns. On top of our very successful online presence, we frequently tap onto Veronica for business and marketing advice. Many things she did, is beyond our expectations. We trust her expertise and professionalism and is confident about growing our business with continued Modern Marketing expertise from Vermilion Pinstripes. - Alexx Lee
Port Macquarie is expecting a new eye clinic come January 2020 and we have been working with Mid North Coast Eye Clinic on refreshing their brand and the announcement of the launch of their new clinic. It is always exciting to be involved in new and upcoming businesses. We can see how our community is being enriched by so many amazing new businesses coming up.

While Mid North Coast Diagnostic Imaging (MNCDI) are busy with their patients, we were focusing on promoting their key services using Google ads and beefing up their social engagements. The more we got involved in understanding what they do in order to improve their engagements via social media, the greater the respect we have for the work they do. We hope our marketing efforts also help the public to get to know the amazing staff at MNCDI who work tirelessly behind the scenes to provide top quality health services to the communities they serve.
From Australia we move to Singapore where web design and development work for Movement Labs are now completed. Next phase will include SEO and marketing campaigns to launch their membership programmes.
And on to Japan where we have been working with My Body My Pilates to introduce also the Bookeo booking system for clients to book a class. With booking made so simple, there is no excuse left to skip a Pilates class! We have seen how their business has grown over the past year, with an expansion to a new studio, welcoming new instructors to their team and adding new programmes to their repertoire. When we see our businesses growing, we too grow in our drive to continue helping more small businesses thrive.
Coming attractions
We have worked with such a variety of clients from so many industries, we are no longer surprised who our next client could be! One of our new clients is Wonder Wash Balestier, a franchise of Wonder Wash Singapore. We have plans to beef up their SEO business outreach project and improve their social media channels and see how they can use Google to consolidate their business and extend their influence.
Knowledge sharing
While we are busy helping businesses thrive, it is also important for us at Vermilion Pinstripes to share our knowledge and experience with fellow Modern Marketers. We held a 2020 strategy discussion with Micro Business Forum to define their brand purpose and outreach and conducted a Facebook Advertising workshop for their members.
Veronica ran a few small business marketing lunch and learn workshops and also spoke at Word Camp Port Macquarie on "Why a modern business need not sell products".

We had an especially amazing time at our How to do Modern Marketing in 2020 Workshop in Singapore on 11 October 2019! Whenever we get together with fellow marketers it is always good to see familiar and new faces. We have so much to share with and learn from each other at our B2B Marketing workshops every session!

Modern Marketing is constantly evolving and the good thing is there are so many options available to make selling smooth and angst-free! Come and see for yourself how it is possible to sell without selling. Our next workshop is coming up in Melbourne in March 2020, so here we are, taking a deep dive into implementing B2B Modern Marketing Strategies in 2020!
A holiday gift for you
Download our FREE 2020 calendar to get you organised in 2020. Keep track of your milestones and plot your year out in advance to accelerate your business growth in 2020.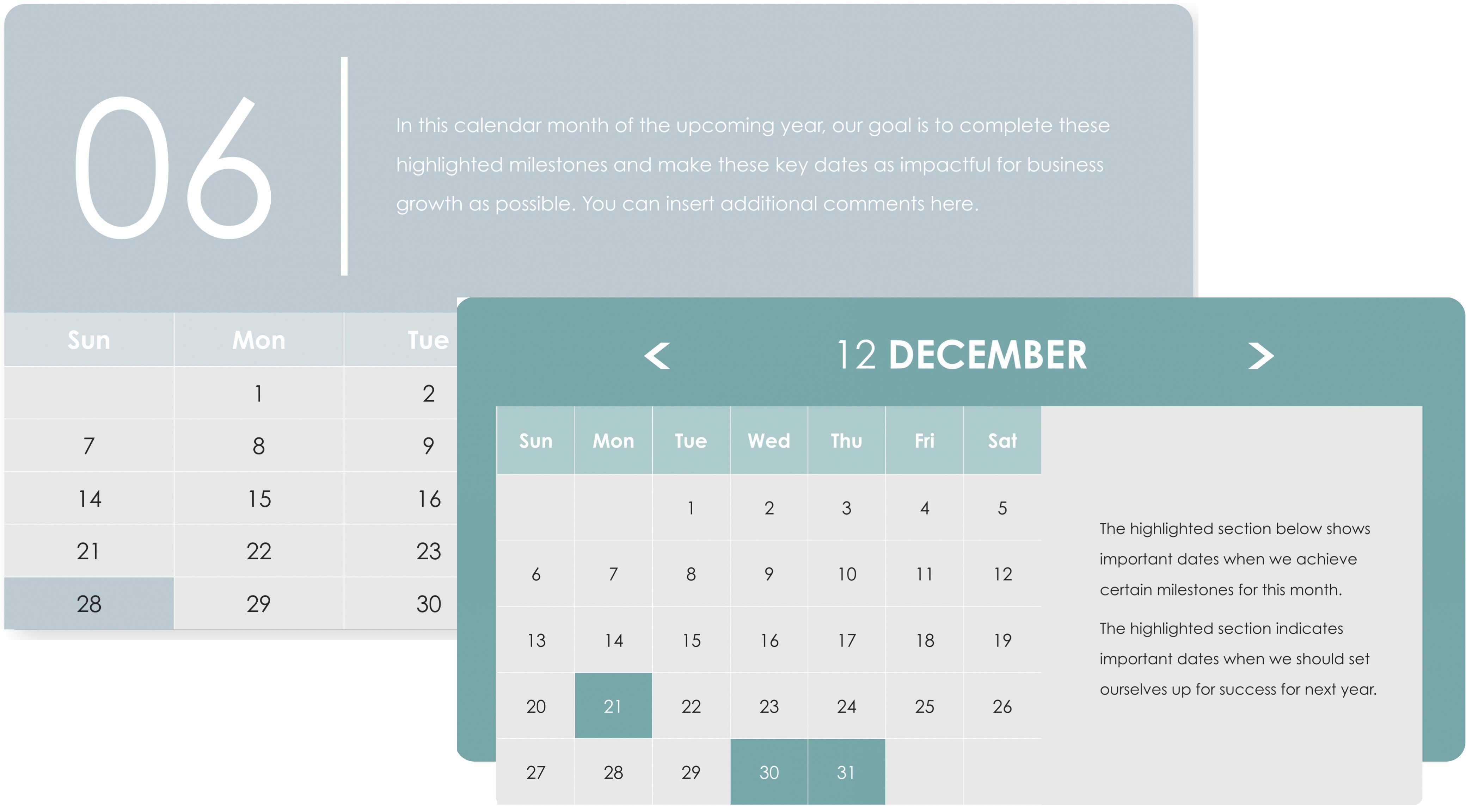 Our clients love modern marketing because it helps them sell without selling
We can help you too! Just click on the book now button below for a no obligation consultation. We have a team of creative, business and technology professionals who can help you on your journey of growth.
Learn about our sales, marketing and communications services.
About Vermilion Pinstripes
Vermilion Pinstripes is a modern sales marketing and communications agency driven by a singular mission:
To help businesses thrive with confidence.
We harness the power of our collective expertise in business, communications, marketing and technology to help brands achieve their goals. This is through our Modern Marketing framework which guides teams to orchestrate the customer's journey as one voice, one brand.

We are operating in The Experience Economy today. Workshops are part of our integrated plan to empower experienced B2B business, marketing and communications professionals on their journeys of growth for their brands.

Sales office: AUSTRALIA - Sydney, Port Macquarie, Melbourne and SINGAPORE