Happy New Year! Let's create opportunities and make 2022 the Year of Possibilities!
After the roller coaster years of the pandemic, the world is heading towards the new Year of the Tiger. According to the lunar calendar, this is the year of the Water Tiger which some view as a time for bold actions.
For the team at Vermilion Pinstripes, we believe that a new year presents new opportunities. Let us roar into the new year of Never Normal to make magic happen, create ideas and turn these ideas into reality.
Let us make 2022 the Year of Possibilities!
Step 1 – Strengthening our communities
Over the past two years of social distancing and lockdown measures, we found ourselves growing closer with our communities while physically staying apart. The online world of phone, video, and social networking platforms has become the norm for us to discuss, share ideas and knowledge with friends, family, clients, partners, and colleagues.
These were made possible through our webinars for small businesses around the world known as "Let's Talk" and through our magazine, Brilliant-Online*, launched in January 2021. We are thrilled that the magazine is growing well as it offers a great platform for us to share the great ideas, creations, and activities that businesses have put forward in the year.
Among the great creations that were really well-received last year were the "Made in Australia" products. We came up with that idea when Australia was hit very badly by floods, causing many families and local businesses to be displaced. To help the local communities get back on their feet, we offered free advertorials and, later, the "Made in Australia" products so that people anywhere around the world can shop for these.
Our team has some new ideas for 2022. Once these are ready, we'll be happy to share them and move ahead to help put these into action to strengthen our communities.
*Note: The Brilliant-Online magazine is run by a separate team. However, as Vermilion Pinstripes founders had started the magazine, the colleagues at Vermilion Pinstripes continue to regularly share ideas and contribute articles to the magazine. It is our way of helping communities grow and thrive in these challenging times.
Step 2 – Enhancing social capital with Modern Marketing Framework™
In this Year of the Water Tiger, Vermilion Pinstripes plans to continue to empower our clients to develop more dynamic, interactive, and engaging communities built on mutual trust and respect. We can all do this together by leveraging our Modern Marketing Framework™ which has been built on years of experience working with local and global communities.
Clients using Modern Marketing Framework™ will benefit from enhanced relationships and are able to sell more without selling online and offline. Read what we did for clients in 2021 - https://www.vermilionpinstripes.com/news/the-year-of-progress-from-the-new-normal-to-the-never-normal

We are working on new plans for the year for clients. We can't wait to help our clients thrive with confidence. Watch this space for more details in the year! Meanwhile, our marketing and communications tools and resources are available for free. Access them here.

Step 3 – New services for the Modern Businesses
Standing out from the competition is key in the modern business environment. Our Modern Marketing Framework™ has been tremendously useful in helping clients to reduce complexity and engage effectively with their clients. Brand messaging is at the heart of an effective brand messaging framework.
For 2022, we are launching new services to empower businesses to leverage this Framework for better business. The new Vermilion Pinstripes Signature Brand Services starting from $1,500 onwards are:
Messaging Essentials to gather and compile stakeholders' understanding of your brand vis-à-vis your brand personality and desired customer motivations.

Message and Visual Comms Style Guide to ensure that your messages whether written, visual or oral are aligned across platforms and audiences types.

Brand Content and Storytelling to spark outreach and engagements in support of your sales and marketing needs.

Brand Strategy for Business Sustainability, Growth or Excellence tailored to your specific growth objectives and goals.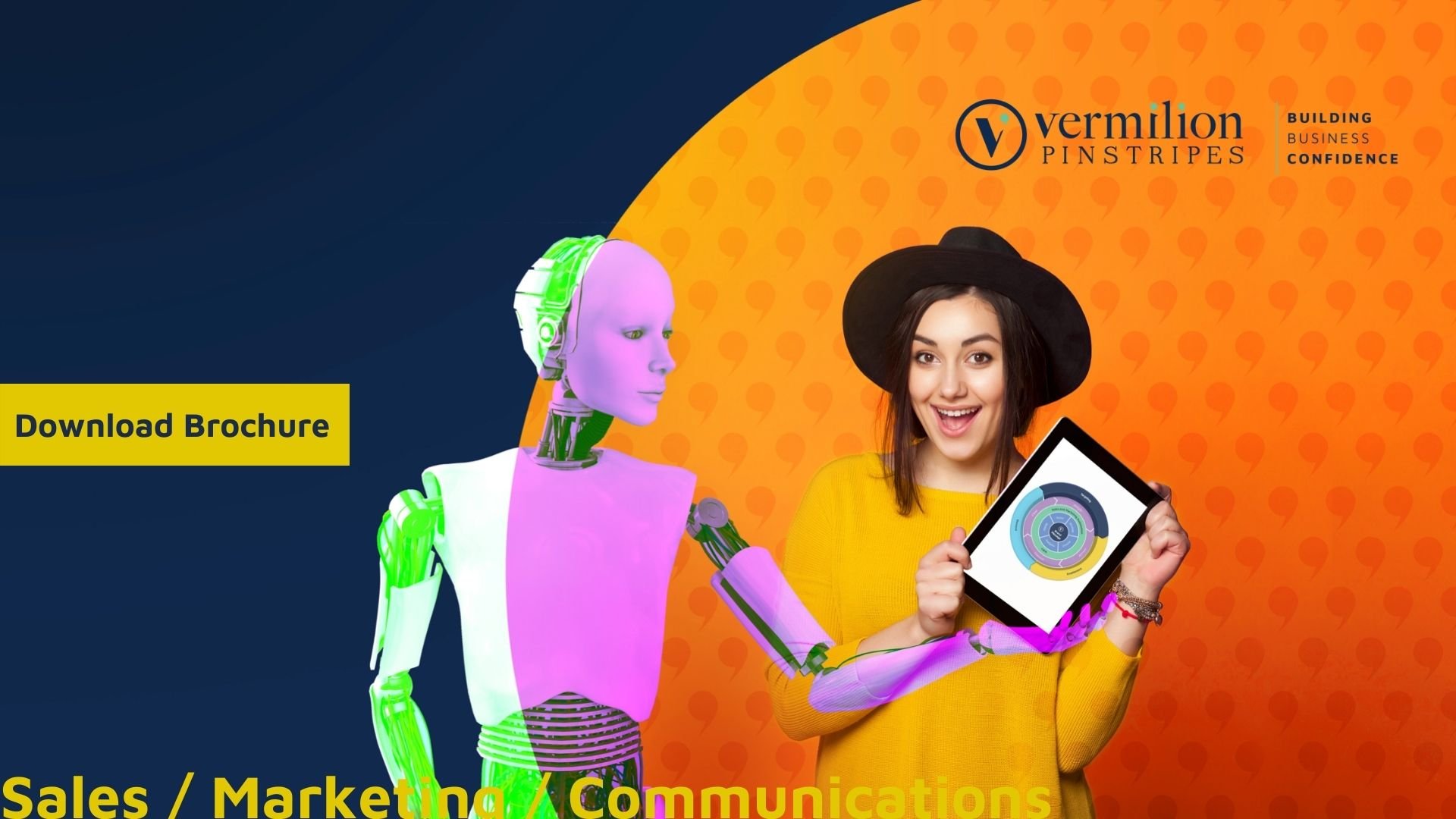 As we herd into the Year of the Water Tiger, let us put the past behind us and look forward to a future filled with new possibilities and opportunities. May you and your loved ones thrive with good health and lasting prosperity in 2022!
Contact Vermilion Pinstripes to empower your business in this new Year of Possibilities.
Happy Lunar New Year!
Veronica and JohJu
Vermilion Pinstripes - Sales Marketing Communications