An Aesthetics Clinic came to us for their website make-over which was clearly beyond its use by date. In fact, they have attempted to update their website several times but failed to capture their brand essence.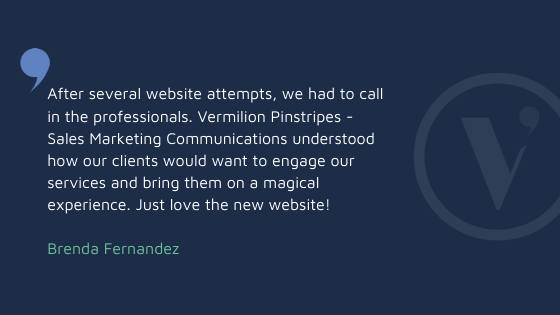 One thing you need to accept is that the website you developed and launched with much fanfare 5 years ago is not going to be giving your business the returns it needs 5 years later.
That's because the technology that powers the internet never stops developing.

People are becoming more sophisticated in the way they consume digital media, and if your website messaging is all wrong for the current times, you're leaving good money on the table.
It's false economy to believe that just because you've paid to have a website developed years ago, you've 'ticked' that box and can forget all about it.
Why You Need To Review Your Old Website
There is a 3 second rule in website development and if your site fails to deliver, your potential customer will 'bounce' away from your website never to return.
A website is not simply a placement of pretty pictures and texts.
The 3 Second Rule in Website Design
What's this about? (am I in the right place?)

What's in it for me? (is this what I'm looking for)?

What do I do next? (how do I get in touch or buy the product service)
Often a website designer will show you a beautiful looking website with wonderful photography and animations that doesn't answer these 3 basic questions.
Your website also needs to do the following
It needs to convey the right brand message so your intended audience can relate to you.
It needs to provide the right offers to attract the audience to act with you.
Your products and services can demonstrate definite outcomes expected from you.
It needs simple call to action.
Your website needs to be responsive
Your website needs to pass the 3 second rule test while also looking fantastic and being mobile responsive. It's astounding how many websites are still not mobile responsive given the steady increase in mobile traffic. Think of your own mobile use. When was the last time you looked at a websites business on a desktop computer?
So, if your 5 year old website needs is not ready for mobile you are simply losing customers.
At Vermilion Pinstripes we do this with careful liaison with the client to ensure all the messaging (copy, images, fonts, colours, CTA (call to actions) are on point and working together to beat the 3 second rule.
Checkout our Web Design and Development services.
Here's how we work with East Coast Laser Cosmedic.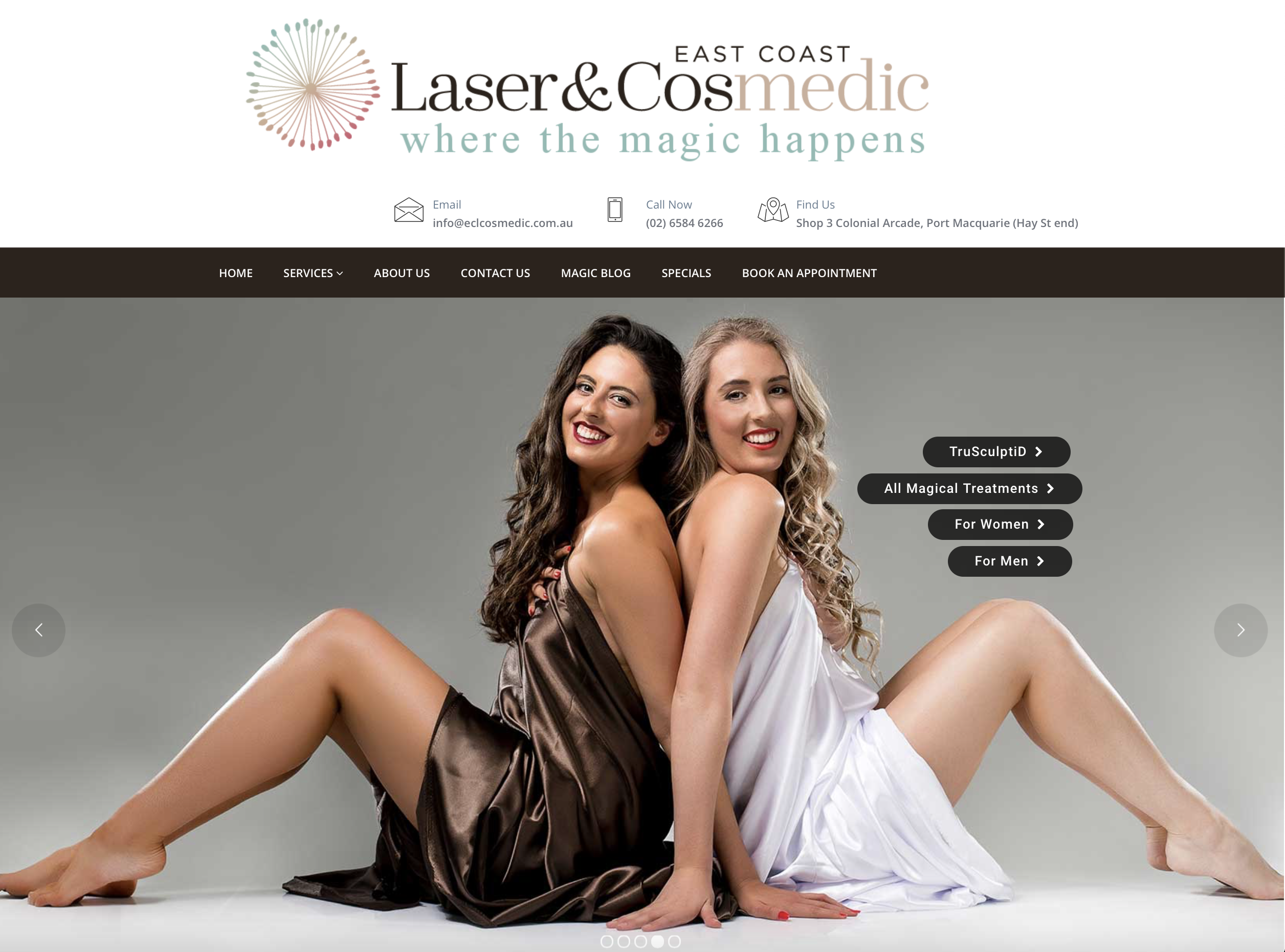 East Coast Laser and Cosmedic (ECLC) is at the forefront of Non Surgical Cosmetic Medicine in Australia and world wide. Their facilities include world class premium medical lasers from the USA with a superior service showing up to date, innovative comprehensive non-surgical options with an experienced, highly skilled and qualified Medical Team of professionals so it was essential their new website reflected that messaging.
As part of our rebranding package, we designed a website that is mobile responsive and better represents the stylish transformation service that is important to the brand of East Coast Laser and Cosmedic.
By focusing on their key offers on the home page and understanding how customers engage ECLC's face and body transformation services discreetly, we were able to dramatically increase traffic and bookings by simply putting the information in a clean, easy to understand form right there on the home page.
Copywriting is an important part of webs development. If the words aren't right, tight and concise you'll confuse the customer and not get any SEO juice to help people find your business. It's a careful balancing act that our copywriters keep in mind with every client website we develop.
Google loves frequent updates to your website so a clever way is blogging. Blogging tells your brand story. It helps customers understand what you do and how good you are. Read this blog about how blogging can generate leads.
Vermilion Pinstripes helps build business confidence using modern sales marketing and communications techniques to help customers sell more without selling. We are proud to journey with growing local, regional and global businesses as they gain business confidence. Now let's build your business confidence!

e/ info@vermilionpinstripes.com

Port Macquarie, New South Wales, Australia: t/ +614 0777 9828
Melbourne, Victoria, Australia: t/ +6144 950 1277
Singapore: t/ +65 9681 7045