Making It Happen - Avery Dennison takes the initiative to make a Real Change.
Sustainability is a trend that is catching on across the planet. With increased concern about the state of the environment, companies are actively exploring ways to adopt environmentally-friendly initiatives. However, it is not always easy to implement programmes and achieve measurable results. Which is why at Vermilion Pinstripes we are admirers of our client, Avery Dennison. They have shown true leadership and a genuine commitment to making a real change. They have the foresight to see that companies need each other's expertise to achieve results. They are committed to sustainability and are working hard to get the business community involved.
As a manufacturer of label materials, Avery Dennison has gone beyond their call of duties to develop a recycling programme to deliver zero waste to landfills. This programme is rolled out across multiple markets. In Australia, the company announced that they are collaborating with L'Oréal Australia and Wasteflex, Australia's leading waste management company, to help L'Oréal Australia divert six tonnes of their glassine paper liner from landfills into recycled products for use in other industries.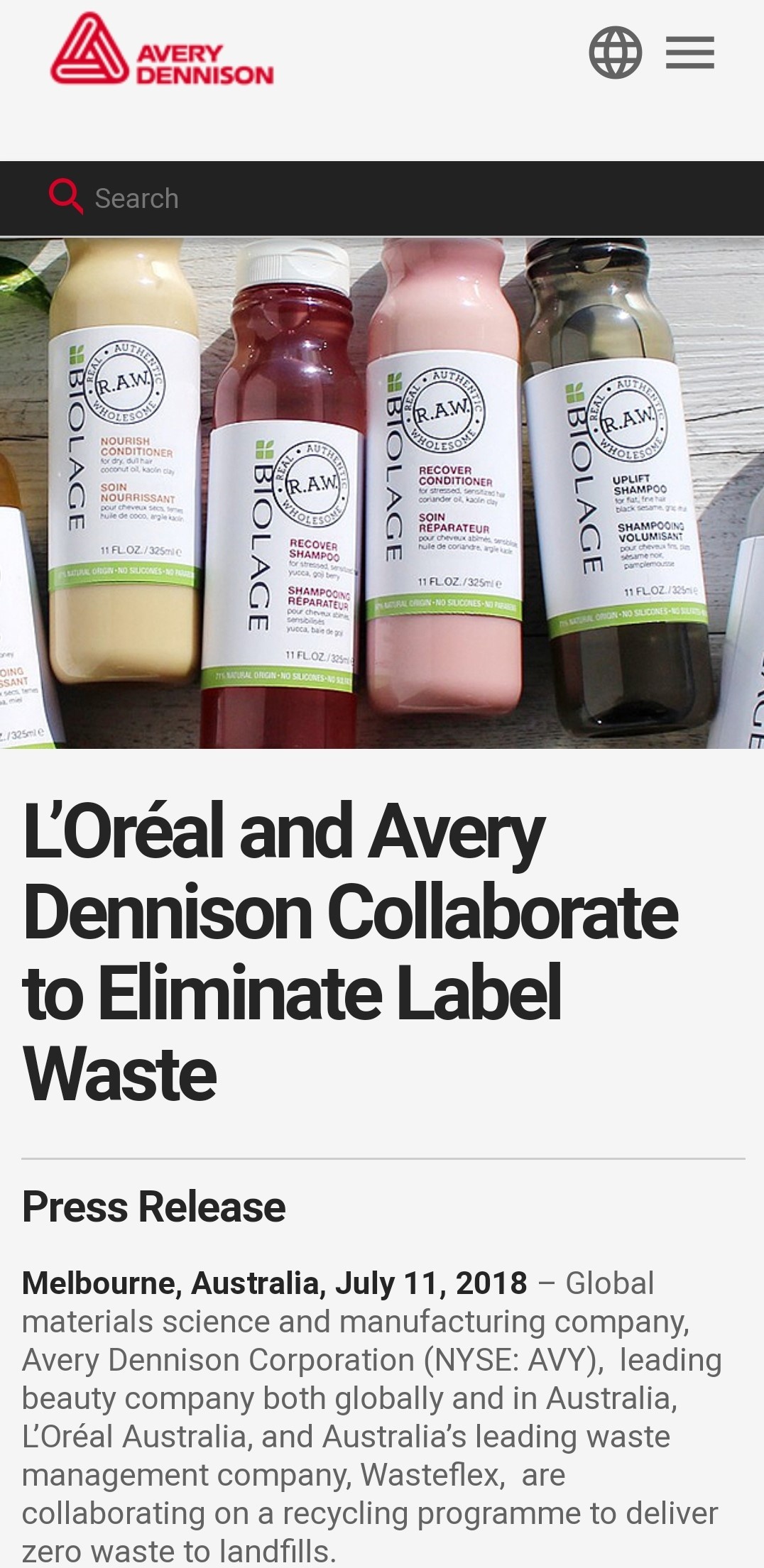 This is a win-win situation for everyone and the entire planet. Avery Dennison took the initiative to research a viable solution involving international and local businesses in a meaningful collaboration.

This is a great example of a company that is committed to growth in a responsible and ethical way.

This is what real change looks like.
This is what is needed to inspire other companies to be responsible and reach out to each other to join efforts and make Sustainability a label worth wearing.

At Vermilion Pinstripes, we are strong supporters of Sustainability. We are certified to report on Sustainability and are supporting clients based in Singapore and Australia on their journeys to a better world.
For press releases, media relations and sustainability reporting, click below to chat with us.
Vermilion Pinstripes is a sales marketing and communications agency based in Port Macquarie, Australia and in Singapore.
It's amazing how we have a team who use maths, science, creativity and psychology in this modern marketing era to help small businesses and B2B organisations connect with MORE of their most profitable customers using a simple, clear and structured purpose-driven sales, marketing and communications plan to gain brand clarity so that they can grow their business and achieve returns on investment (RoI).
We are proud to count growing local, regional and global businesses gain business confidence. Let's build yours!
Partners for Hubspot, Active Campaign and Kounta point of sales software.