WOMEN IN BUSINESS
This editorial was featured in March 2018 issue of Greater Port Macquarie Focus Magazine

Vermilion Pinstripes Sales Marketing Communications is helping businesses in Australia, Singapore and other Asian countries create growth through a framework for purposeful engagement and sustainability.

Veronica Lind, Business and Marketing Strategist at Vermilion Pinstripes, shares her magic of helping businesses grow with confidence.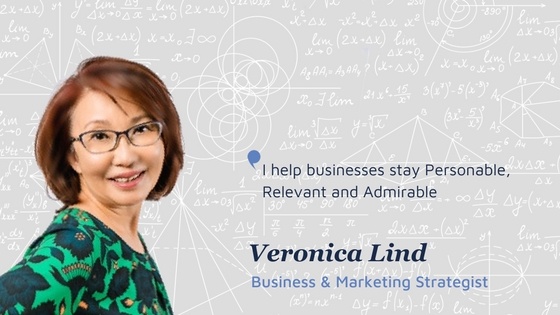 Why do customers buy?
They use both emotional and rational forms of reasoning. A mix of art, maths, science and psychology is fundamental to developing effective strategies quickly and within budget.

It is our challenge to integrate sales, marketing, PR and internal communications to personalise customers' engagements. Together with my business partner Joh Ju based in Singapore, we offer our clients a simple holistic framework to help businesses sell without selling.

My background as an entrepreneur, technologist and international marketer has given me many opportunities to work with businesses to improve their branding and accelerate their business.

What do you expect businesses to focus on when they have achieved brand confidence?

Businesses as organic entities need to engage proactively with customers on their buying journey in order to grow.

We speak to our clients about business sustainability as increasingly, businesses aim to be transparent about risks and opportunities and how they affect the community.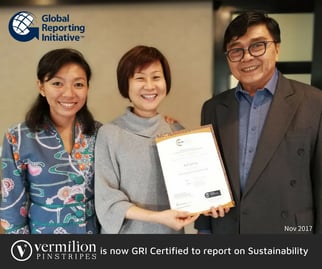 We received our certification for Sustainability Reporting by the Global Reporting Initiative last December. We are serious about developing our clients´ businesses sustainability. They need to assess their own operations, track their impact and make the right decisions that will benefit their communities.
For more information about Business Sustainability Reporting, please contact Vermilion Pinstripes.