Our challenge: Help My Blue Tea market and sell their first product made from Clitoria Ternatea.
Now this is a Happy Business, Down to a Tea! Website, online shop, blogging, social, Messenger and email marketing working as one.
At Vermilion Pinstripes, we create happy businesses so that's why we are a big fan of small businesses and startups. We love their drive, their curiosity and their eagerness to try new avenues. We have worked with an amazing variety of people and we love celebrating their successes!
One of the small businesses we are really proud of is My Blue Tea, a company based in Australia offering unique plant based superfoods.

My Blue Tea came to us for a bit of a leg up with their business. Our first few conversations involved mostly listening to what their values were and helping them clarify their vision and the direction they were headed.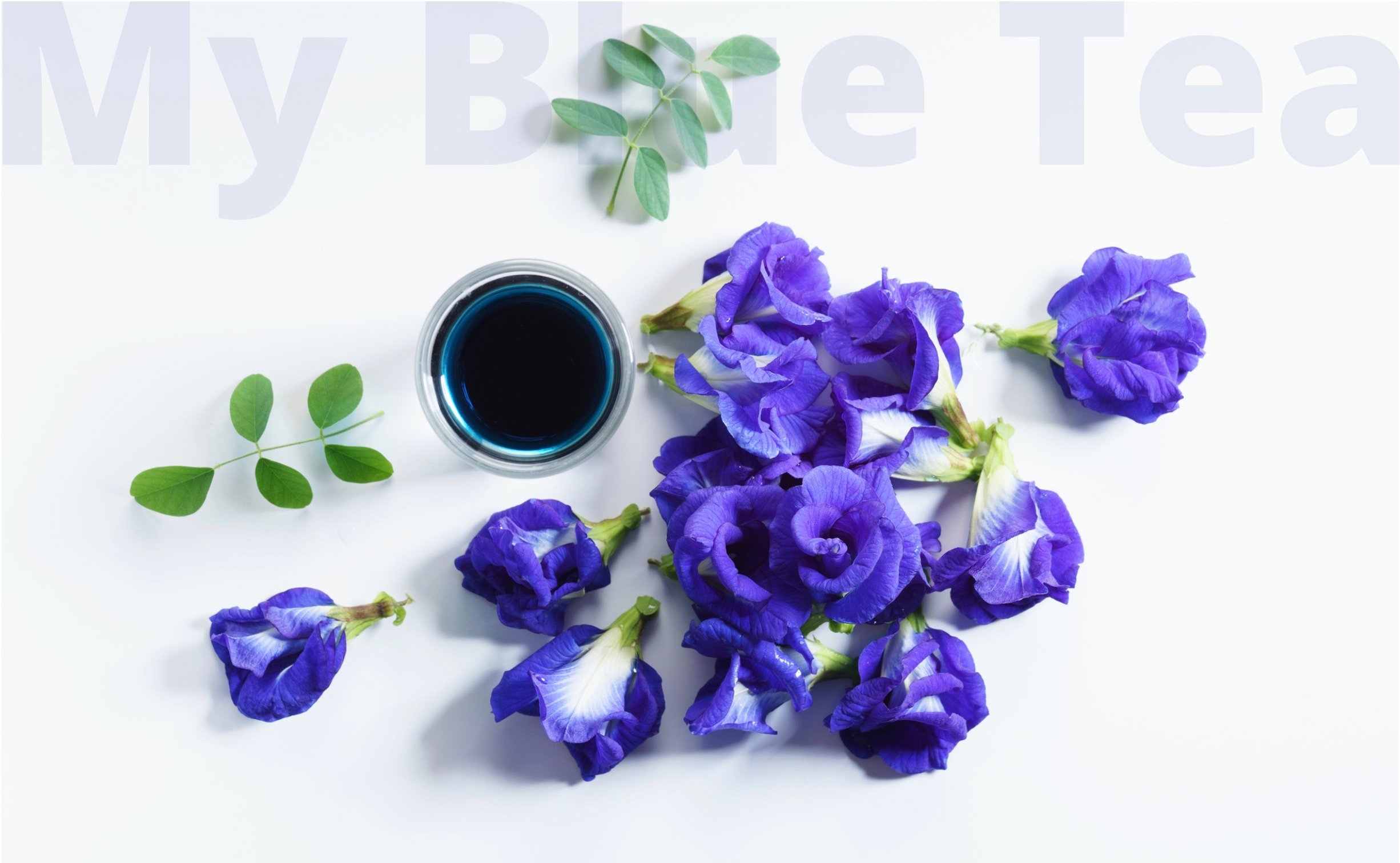 This preliminary stage is one of massive learning from each other. Each small business owner brings in his or her unique personality, experience and dreams. And we also learn about their industry and here is where our team get all excited about what we can do to help them achieve their vision.

With My Blue Tea, we learnt so much about their Blue Butterfly Pea Powder and Butterfly Pea Flower Tea. Who would have thought the Clitoria Ternatea, the scientific name for Butterfly Blue Pea Flower could have so many benefits and is even used in Ayurveda for health?

We applied an Integrated Modern Marketing approach for My Blue Tea. With such a beautiful and exquisite sounding product, their website had to exude that same feel and quality. Our creative team adore creating beautiful things and this is one website we are really proud of!
Getting social is imperative so we integrated FB Messenger onto their website. This makes it really easy (no excuses!) for clients to get in touch with the business. Take a look at their website here and you can see for yourself how tantalising their business is! Curious about something you like? Send them a message right now! We optimised their social media presence - Facebook, Instagram and Google My Business. As a small business, you really want to make sure you can be found easily. We have to admit, My Blue Tea is such a pretty little business that we still enjoy following them on social media to see how they are growing beautifully!

We helped My Blue Tea set up their online shop so they can service anyone from anywhere on this planet. Working with stockists, cafes and restaurants, their business has immense freedom and a vast outreach of customers. Since then, My Blue Tea has introduced many other unique Superfoods like Pandan, Durian, Jackfruit, Purple Sweet Potato, Roselle and Kaffir Lime.
A common misconception with small business owners is thinking just because it is a small business, they can do everything on their own. Even in the old days of keeping piles of notebooks indicating who bought what, when and how much, it was still a chore keeping tabs on customers, products, profits etc. If you are a small business wanting a piece of the Modern Marketing pie, you have to go digital, which means your emails need to be automated. It does not necessarily mean the death of personalisation. It just means it takes away the tedious task of keeping tabs on administrative work. It then liberates you to focus on what you do best - selling your products or services. We set up an automated email system for My Blue Tea so their customers will always be in contact with the business and nobody has to worry about missing out on a recipe, sale, abandon cart, tracking their purchases or an event.
One of the biggest challenges (we thrive on this!) for small businesses is the content and messaging of their business. What you put online, how you put it and what vibes you are sending off all have an impact on how your business can grow. Small businesses can really thrive when they get this part going. At Vermilion Pinstripes we pride ourselves on our uncanny ability to help our clients focus on what is special about their business.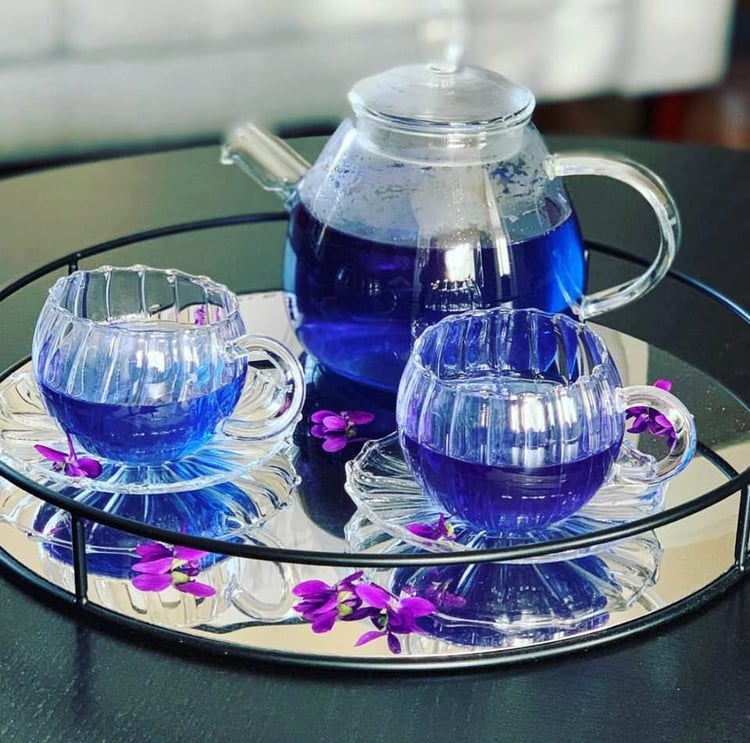 Several of our team at Vermilion Pinstripes are devoted foodies and this is where we had so much fun working with My Blue Tea! To help consumers understand how they can use My Blue Tea's products, we introduced a recipe blog. It's a huge success where people were inspired to don an apron and whip up some pretty blue recipes! This paired beautifully with their (automated) email campaigns to launch promotions so customers identify with the philosophy of My Blue Tea and continue to enjoy and grow with the business.
This is what My Blue Tea has to say about our work:
My Blue Tea worked with Vermilion Pinstripes as soon as business started. They helped us create an engaging website, online shop, optimise our social media and activated our email campaigns. On top of our very successful online presence, we frequently tap onto Veronica for business and marketing advice. Many things she did, is beyond our expectations. We trust her expertise and professionalism and is confident about growing our business with continued Modern Marketing expertise from Vermilion Pinstripes.
If you are a small business owner thinking about getting your engine up and running, how about stopping over at My Blue Tea to have a pretty blue cuppa while you discuss your vision and dreams with us? Relax and talk to us to find out how your business can thrive with our team at Vermilion Pinstripes!
About Vermilion Pinstripes
Vermilion Pinstripes is a modern marketing and communications agency that brings public relations, marketing, advertising, social, websites and other digital elements together to create positive brand perception and generate leads so you can thrive.

e/ info@vermilionpinstripes.com

Australia: t/ +614 0777 9828
Singapore: t/ +65 9681 7045