Announcement:
Vermilion Pinstripes to Help Businesses Thrive
Through Integration of Sales, Marketing and Communications
As featured in this issue of Port Macquarie Focus magazine.
Vermilion Marketing of Australia and Pinstripes Communications of Singapore have established Vermilion Pinstripes, an integrated marketing and communications partnership to help businesses thrive through purposeful and integrated engagements with their customers and prospects.
As a business and marketing strategist, I believe Vermilion Pinstripes is able to help small businesses and B2B organisations build businesses confidence. We make the complex simple and harness art, maths, science and psychology to empower clients with the right strategies and initiatives to achieve their business visions quickly and within budget.
In a fast-changing economic landscape, businesses embarking on growth, face challenges of how to harness the right opportunities and strengthen their brand and I believe that technology is at the heart of marketing success.
Together with my partner, Joh-Ju Koh as our communications strategist, businesses can rely on us to build customer trust, create engaging conversations and strengthen relationships throughout their sales cycle. With Vermilion Pinstripes, businesses can turn positive perceptions into positive business outcomes.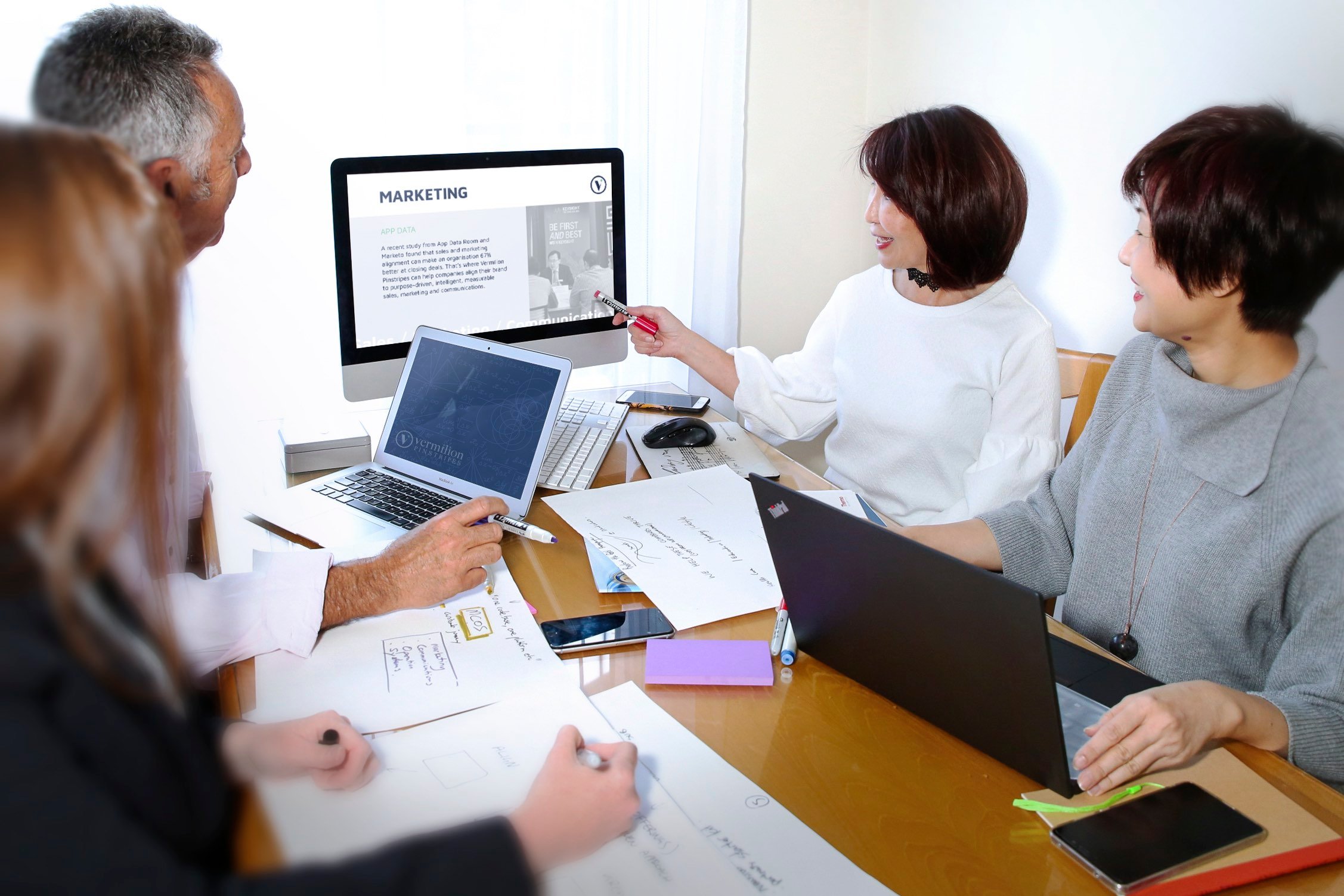 As a specialist in inbound marketing, Vermilion Marketing has been helping local and regional companies in Australia sustain growth with quality demand generation while Pinstripes Communications has a successful track record of helping multinational clients build mindshare in Asia Pacific region.
Today, as a full service marketing and communications provider, Vermilion Pinstripes offers a comprehensive portfolio of services to help clients align sales with branding, demand generation and communications to achieve business value.
These services are based on an in-house developed framework known as the Vermilion Pinstripes Marketing Communications Operating System (MCOS), global best practices and investments in the latest technologies in customer relationship management (CRM), sales and marketing automation.
Vermilion Pinstripes is offering a free 30-minute consultation for businesses keen to address their core challenges and to work on an actionable integrated sales, marketing and communications initiatives that will take their future forward for success. Click here to find out more.
Vermilion Pinstripes Sales Marketing Communications is based in Port Macquarie, Australia and in Singapore.