The late Apple founder, Steve Jobs, once said: "Ad campaigns are necessary for competition. But good PR educates people; that's all it is."
So, what's "good PR"?
In a nutshell, Joh Ju, our Communications Strategist shares that "good PR" is positive public relations in the form of a positive story in newspapers, magazines, TV or radio.
For any business, good PR can help open up new opportunities or generate new leads for business.
On Tuesday before Easter, NBN News received a press release from Mid North Coast Eye Clinic about the launch of their new eye specialist services in Port Macquarie. The press release was in a format that piqued their interest - and within days the journalist arranged for a TV crew on-site at the clinic for an interview. The story aired on Monday, April 13, 2020.
For the eye clinic that had just been open for less than a week, that TV media coverage gave a great boost to its reputation!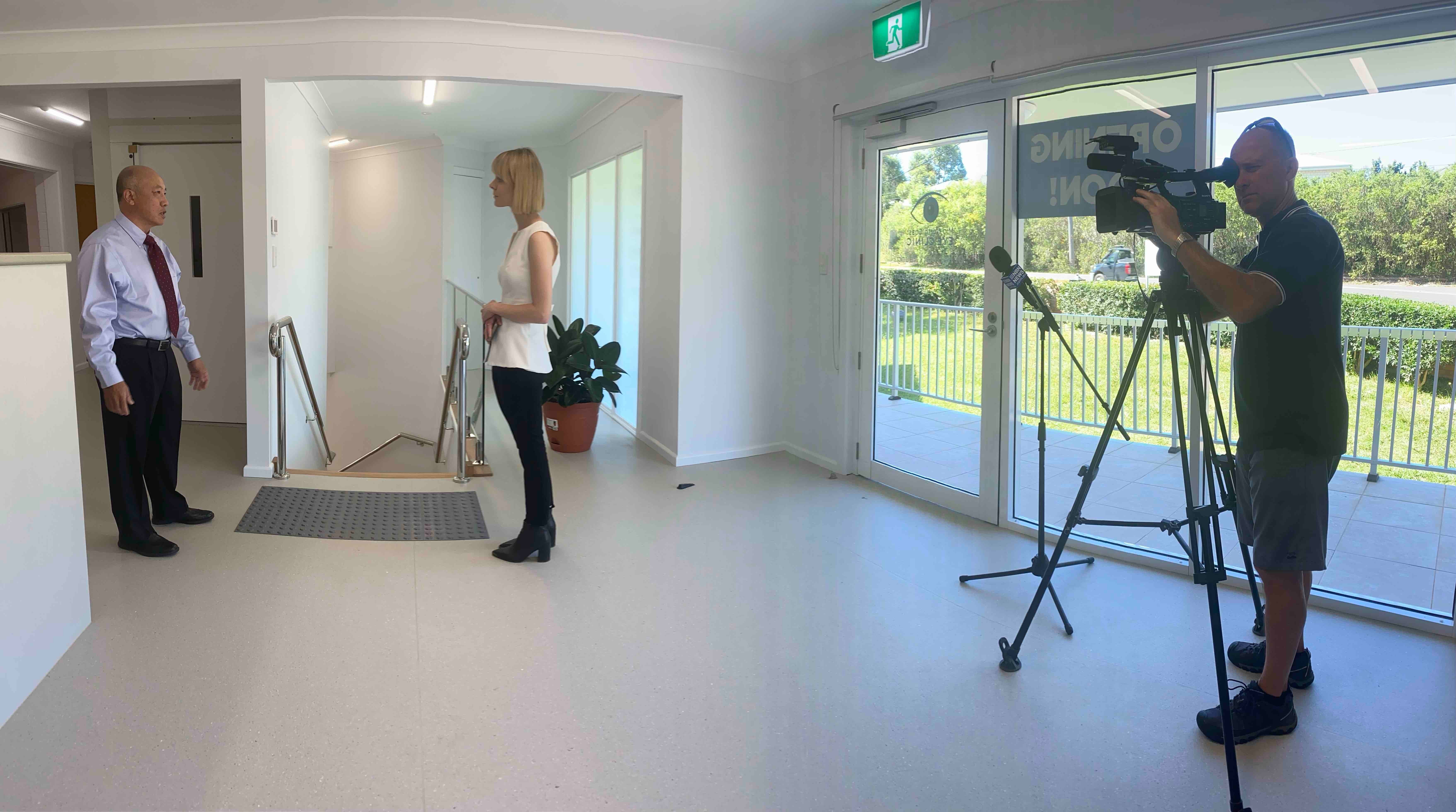 For Veronica, Focus Magazine has picked up this story and will feature this article "Using PR to Tell the World you're Open for Business".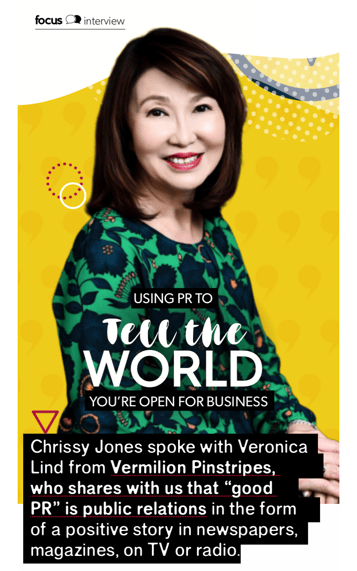 And with businesses now facing unprecedented challenges due to the COVID-19 pandemic good PR is more important than ever.
Used properly, PR is a powerful tool for businesses to tell their stories and build connections with customers.
The start of a PR campaign typically involves issuing a press release to the media, followed by pitching to the media with story ideas.
But why would the media want any press releases or story ideas from PR agencies?
Well, in the new digital world and modern communication media, journalists and editors are now faced with constant pressure and resource constraints to produce fresh and interesting news every day for their readers, sometimes even a few times a day.
Gone are the days when media professionals had a month's lead time to pursue their stories, conduct interviews, write them up, submit images and proofread articles before publishing.
Today, journalists and editors are not only expected to generate stories from regular contacts and sources such as news wires, they're also expected to scour social media platforms such as Facebook and Twitter for their stories.
Stop and think for a minute – just on Twitter alone, there are 500 million tweets per day – news gathering has become a colossal effort for the journalist!
In response to that, websites such as Help A Reporter Out have popped up online to make the connection between businesses and journalists better.
So, this is a great time for small businesses to learn how to do their own PR campaigns and engage productively with the media. To start off the campaign, businesses need:
Step #1 – Writing A Press Release
You see, unlike blogs or opinion articles, a press release needs to be written in a format useful for journalists and editors so they don't have to waste precious time rewriting it. If not in that format, your press release is likely to be discarded.
Bear in mind these tips when you write your press release:
Understand what the media wants
What you need to give the media
Structure of a press release
How to write your company boilerplate
How to write good eye-catching headline
Download our Workbook to guide you on How to Write a Press Release.
Step #2 – How to Pitch Your Story to The Media
This is a delicate task - you could either face a deafening silence, or receive an earful from an irate editor for wasting time with your pitch.
Thinking and preparation needs to go into the process of pitching a story, including:
Selecting appropriate media for your story or media event
Researching the media and their readers
Building story angles into your media pitch
And many others!
For this reason, PR had always been handled by experienced professionals working in agencies or large businesses. It's not affordable for small or micro businesses.
Until now…
On June 1, Monday, Vermilion Pinstripes' editor-at-large, Robin Wilson and communications strategist, Joh-Ju Koh will lead a new webinar on how to pitch your story ideas to the media.
They'll break down the elements of successful media pitches and lay out a step-by-step guide to constructing, implementing, and evaluating your own successful pitch.
This lively webinar is ideal for everyone from new start-ups, established organisations, micro businesses, budding entrepreneurs or even marketing specialists with a story to pitch to the media.
Click on the blue button above to sign up for the webinar or copy this URL -https://www.eventbrite.com.au/e/how-to-pitch-your-story-to-the-media-view-training-anytime-tickets-109224786276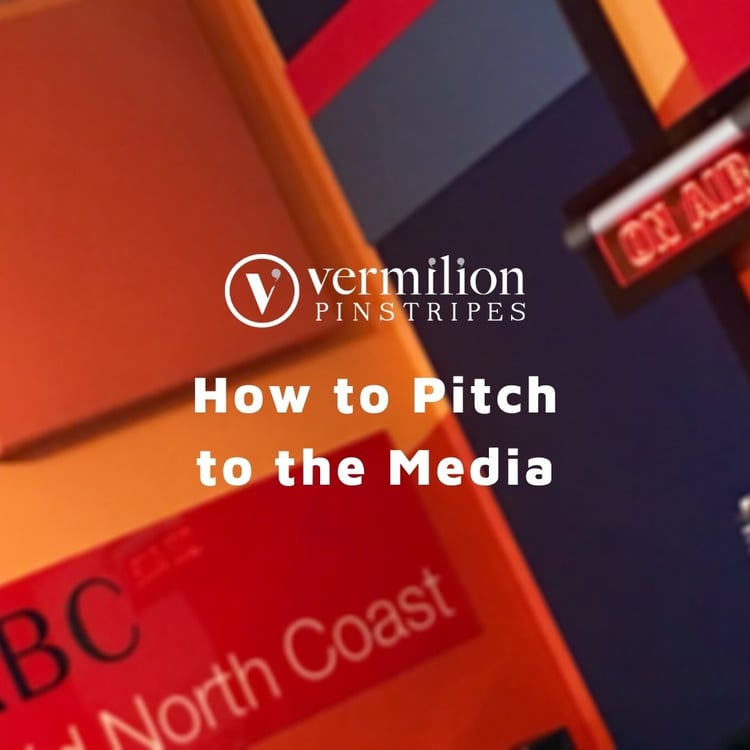 Vermilion Pinstripes team has created a series of educational resources aimed at helping local businesses do their own PR and marketing for better business. These resources include webinars, workbooks and read-to-use templates such as the free workplace communications presentation template businesses to communicate with their staff, partners and customers during the pandemic.
Check out our marketing and communications education series at https://www.vermilionpinstripes.com/how-to-do-better-marketing-events