Marketing is important to small business owners but let's do it right.
Our guest blogger this month is marketer Brianna Vansoest who writes about how marketing transformed her parents' family business.
Let's hear Brianna tell the story. It's a great tale.
_
Nearly thirty years ago, my parents were working for a catering company in Ithaca, a lovely Upstate New York college town about five hours northwest of New York City. Nestled at the southern tip of Cayuga Lake, the city boasts gorges, waterfalls, farmland, and world-class universities. Both my parents grew up in Ithaca, and they fell in love during their senior year at Ithaca High School. After making their way to Boston for college for a few years, they eventually found their way back, buying a little red house on Hudson Street. Ithaca would be home for a very long time.
On a small lake thirty minutes outside of Ithaca, my mother's aunt owned a cottage where her extended family would spend endless summer days and nights. My mom often recalls jumping off the dock with her cousins, having BBQs with her family, and campfires as the sun went down. But she also remembers something that would become very important to our family years later - the huge and mysterious white mansion at the end of the street. It was a bed-and-breakfast called the Fontainebleau Inn, and had been operating in the area for as long as anyone could remember.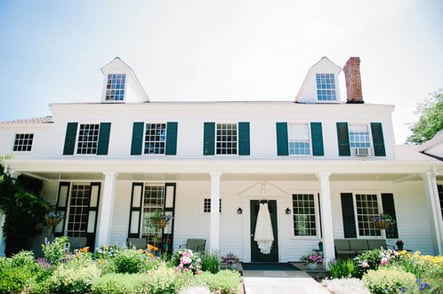 Once my father was in the picture, he started visiting the cottage with my mom. In 1990, after one of those weekends spent relaxing by the lake, my parents car would not start. With no phone at the cottage and no cell phones in existence, my parents decided to walk down to the white house and ask to use their phone. If they were lucky, they thought, they might be able to get a tour as well. The owners were happy to oblige, but as they spoke with my parents it became clear the maintenance of the home was burdensome and the business was having financial challenges. My father clearly remembers one of them exclaiming, "I'd sell it today for a nickel!" On a whim, my parents left their number with the couple in case they ever decided to do so. A few days later, the phone in the house on Hudson Street rang: it was the owners, offering to sell the Inn. My parents said yes.
A few decades later, the 205-year-old home has been transformed into a successful lake-side wedding venue. During the wedding season, my parents toiled away cleaning, cooking, setting up for weddings, bartending, gardening, and more. Each year, they also took on a new project in the home, making steady upgrades and fixes to the building, all the while preserving its unique history.
While they worked to grow the Fontainebleau's reputation, they were also working on growing their family. My parents first had me, followed by my sister two and a half years later. We grew up sledding down the back hill, swimming nonstop in the lake, eating ALL the leftover wedding cake, and crashing weddings to get a peek at the bride. The Inn soon became the definition of a family business, as my sister and I would start out by helping to clean rooms, to eventually working and tending bar during weddings.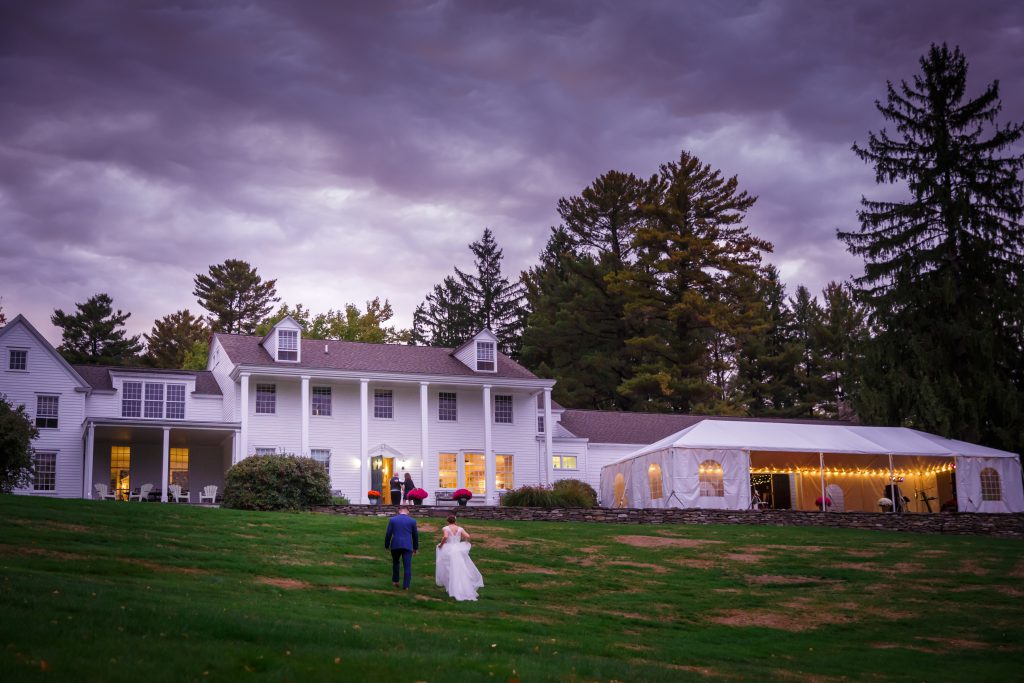 The Inn was humbly successful for many years, as the hard work and courage of my parents continued to pay off. Bookings were consistent from year-to-year and our family could easily keep up with the market's demands. However, in the last five to ten years, the wedding industry in our region and around the world has shifted. There are now countless venues in our area offering similar prices. It is also the age of barn weddings, and the country-chic aesthetic has become increasingly popular for wedding design and planning. With a wealth of beautiful, rustic spaces in the region, many owners have run with the idea, thus diluting the market further and increasing competition. For a small-town, family-owned business trying to make a living, these were very real challenges. So it was no wonder that a couple of years ago, bookings started to drop.
It caused great worry and distress for my parents, which deeply worried both my sister and I. We started discussing and analysing what could've caused the drop. Were fewer couples getting married this year? Was it the recent, tumultuous presidential election? With our parents, we started dissecting every part of the business, determining if prices were too high, if the business model was still relevant, or if we simply weren't reaching as many customers. I decided to put myself in the customer's shoes. If I were a bride-to-be, how would I find the perfect venue for the day I've always dreamed of? Well, I would google venues in the region and immediately go to their Instagram pages. If I didn't see images that made me feel the romance and beauty of how I imagined I'd feel on my wedding day, I would move on. I wouldn't even consider making an appointment. And this is when I realised one of the main problems for my parents: we didn't even have an Instagram page. If I would've taken my business elsewhere, how many modern brides and grooms were doing the same?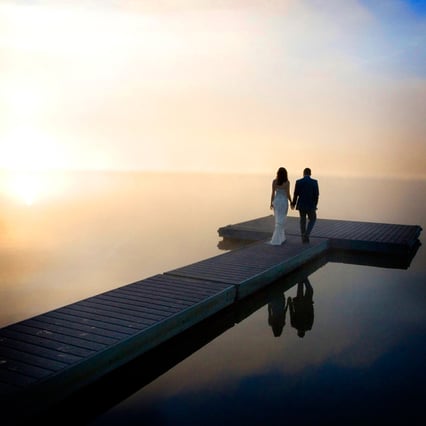 In the age of digitisation, even our small-town business had to jump on the bandwagon if we wanted to continue our successes. Our website was over ten years old and in desperate need of an upgrade. It was dark and unwelcoming, not exactly what you want to see when planning your wedding. The site wasn't mobile friendly, didn't link to our Facebook page, and the most recent photo was easily from 10 years ago. My software engineer sister took on the colossal task of revamping the website from the ground up, creating a light and bright design with which the user could easily toggle between updated photos and pricing information, perfect for the modern person looking to book a wedding.
In the meantime, it was my job to curate the Instagram and Facebook pages. We gathered some of the best photos from our favourite photographers and I slowly started adding to our pages. I wanted to create a space that was honest and welcoming, showing that our venue could achieve that stylish, rustic, barn-like style, while also providing the modern comforts of a hotel. My posts were light-hearted and fun, keeping with the emotions I wanted to evoke in a prospective customer. They were also very informative; I sprinkled information on our chapel and food vendors here and there, hoping to entice and spark interest. It has turned out to be the perfect platform to showcase what sets us apart from the competition: historic and rustic luxury in the heart of the Finger Lakes region.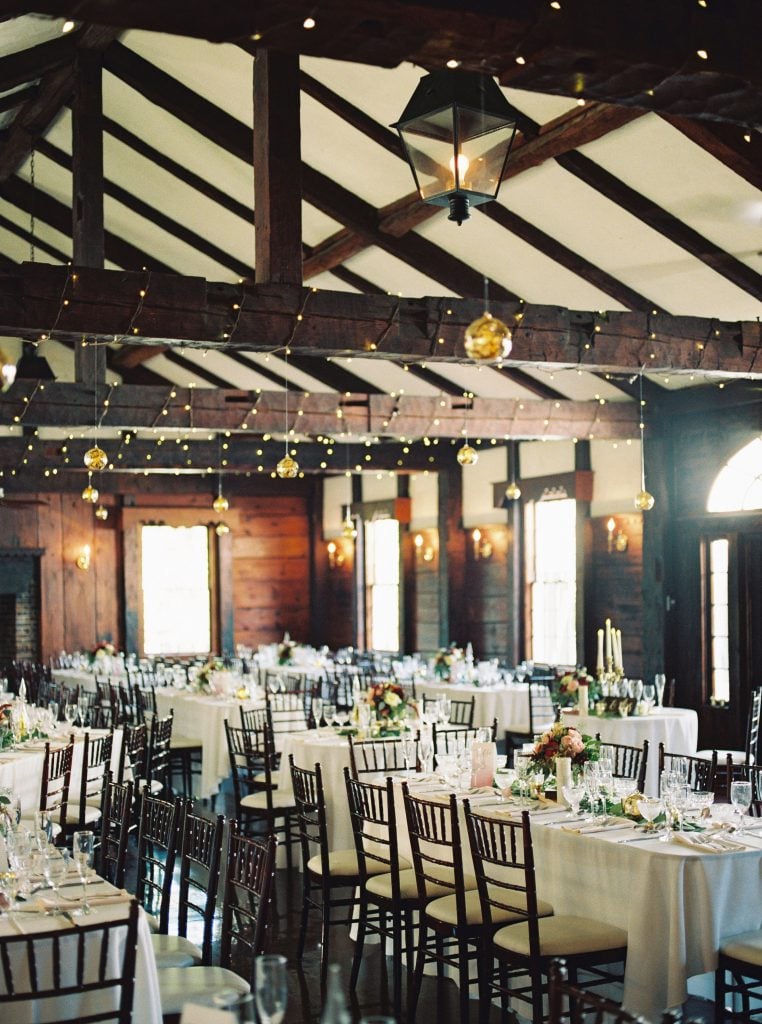 Without really knowing we were doing so, my family was developing our brand and our messaging, and communicating it directly to our target audience. Harnessing this power has allowed us to create a consumer experience that begins far before an appointment and continues well after the big day. I've had previous couples excitedly tag us in posts from their wedding a year before, raving about their experiences and our work. I've connected with current brides excitedly commenting on our current posts, knowing their wedding will be just as beautiful. It is all a testament to the power of curating digital and social media platforms that speak to your audience, evoking emotions they want to feel about the place they have and where they will say "I do".
A year after beginning our endeavours, bookings recovered. We have received countless compliments on our website and Instagram pages, an indication that people are seeing and loving the changes we are making. A local business even reached out to my sister and I to help them with similar challenges. Booking weddings will always be an annual uncertainty, but I believe our efforts have made a difference. The power of a little marketing is encouraging and contagious, and the experience has even inspired me to consider a career in the field. With such hard-working and courageous parents to look to as an example, I know that taking the risk to follow my passions can only result in success.
Brianna's story resonates with the experiences of many small businesses that have come from humble beginnings but have nevertheless taken on a healthy, open curiosity to try new methods to grow. And succeed. At Vermilion Pinstripes, we have been exploring with small businesses how we can help them grow. If you are a small business, talk to us about the relevant marketing techniques you need to make your small business a successful, happy one. Changes can be a wonderful experience when shared with an enthusiastically creative team at Vermilion Pinstripes!
Check out updates from Fountainebleu Inn here! ☺
Website: https://www.fontainebleauinn.com/
Instagram: https://www.instagram.com/fontainebleau_inn/
Facebook: https://www.facebook.com/Fontainebleau-Inn
About the author:
Brianna VanSoest was born in Ithaca, New York, to self-employed parents and owners of the Fontainebleau Inn. After receiving a Bachelor's degree in Mathematics from SUNY Geneseo, she went on to work for a few years in Actuarial and Underwriting capacities for the insurance sector. In November 2019, she quit her job and moved to Port Macquarie, NSW, to be with her longtime partner. Brianna loves to travel and explore new places, especially in her running sneakers. She now hopes to pursue a Master's degree in marketing.
Before Brianna returned home to New York, she met Veronica Lind to discuss her options of pursuing a career in brand marketing for a global company, which inspired her to write this story.
When you embark on a modern marketing journey with Vermilion Pinstripes, it is no longer a guessing game or trial and error of tactics that hopefully some will work. You put your money in the right marketing tactics designed for your business. Let's help you build confidence with the right small business marketing and come out a happy business. Set up a meeting here.