I get many requests popping in my inbox daily, but some of the popular ones are:
We have a new product launch coming up – can you send an announcement to the media and let them run the story?
We have a contest for customers – by purchasing our products, they stand a chance to win. Can you issue a press release to the media about this contest?
Our CEO will be in town for our new centre opening – can you invite the media to our event?
We don't have advertising budget. Can you get the media to write about our new product instead?
The first three requests automatically assume that media relations is the only way to promote new products and activities. The last request shows that there's no clear line of distinction between advertising and public relations (PR).
The truth is that advertising and PR aren't interchangeable!
When assessing the newsworthiness of queries such as those mentioned above, the most important thing to consider is, is there a known entity in the story to help put the solution or product into context for the customer? For example,
Is there a popular name attached to it?
Is it attached to a popular event?
Does it lead to a unique or life-changing experience?
If there isn't this hook, then an advertising approach may be the best way to get the word out about the product/service.
One great example is Avery Dennison's Bathurst 1000 Race Experience organised in celebration of the company's new collaboration with Red Bull Holden Racing Team, one of the most successful and professional teams in the Australian Supercars history.
This announcement has a great "news hook" to excite readers about that unique experience at a highly coveted event, and offers a behind-the-scenes look at dressing up the popular supercar, Red Bull Holden Racing Team ZB Commodores.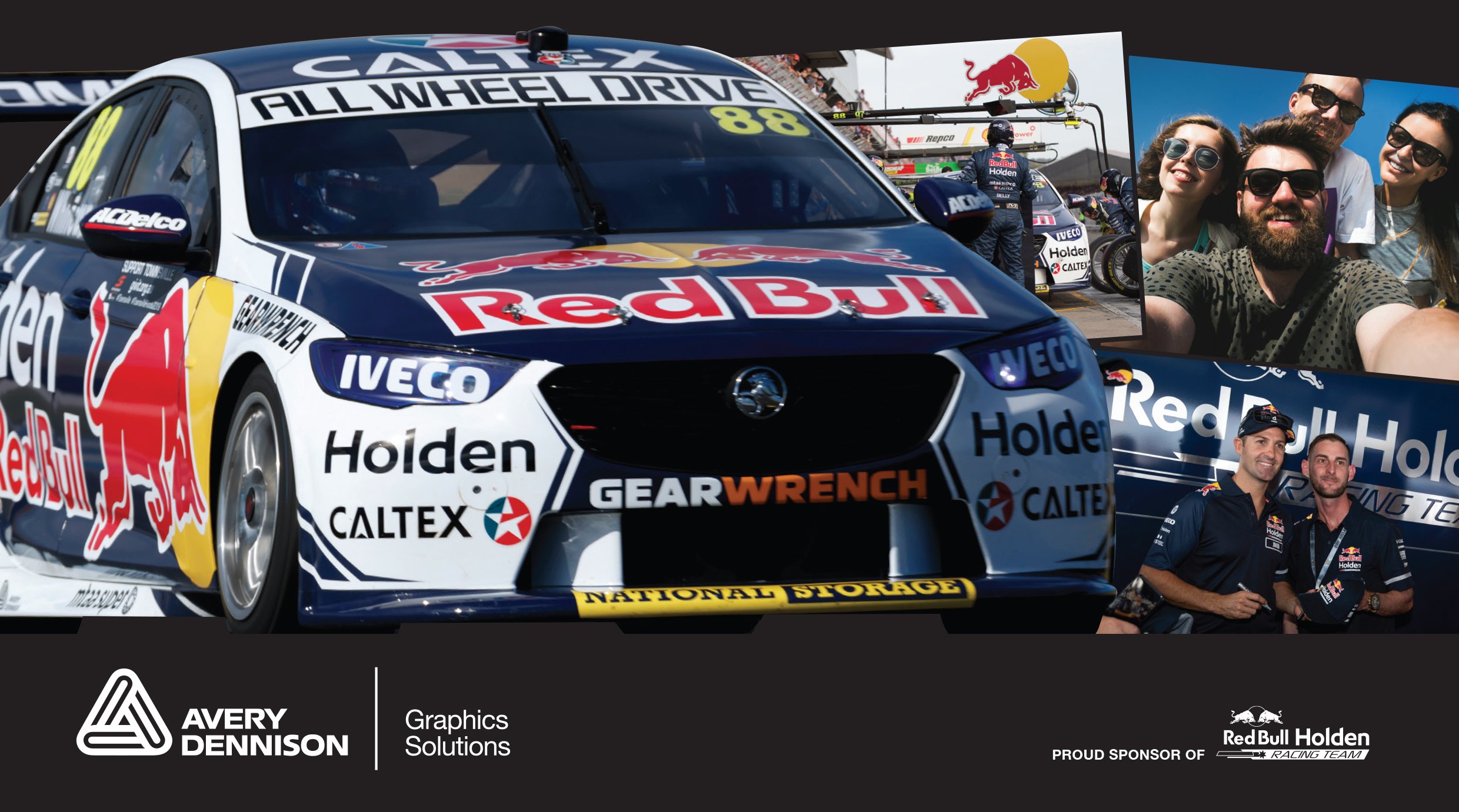 Now regardless of whether your announcement is Ad-worthy or News-worthy, your media options will generally fall into three categories: Owned, Paid and Earned.
Owned media isn't necessarily media you actually "own", but you control the content of, e.g. your Facebook, Instagram, Twitter and LinkedIn pages. Blogs also fall into this category, and continue to increase in importance as a way customers choose to find out more about a company, as well as for search engines such as Google to index your website for search results.

Paid media is exactly what it sounds like: for a certain fee, publications will host an article – either written by you, or written for you and published with your approval – on their website. This option is usually branded as "sponsored content" or "advertorial" and provides you with the readership of that publication with content you choose. However, just because you have paid for your article placement, doesn't mean you can go fast and easy with the content – it should still fit in with the standards the publication holds the rest of their articles to.

Earned media is when people other than you spread the news, be it a reporter who picks up your announcement and runs it on a news website, or by other people sharing the news (originally from other publications or posted by you on your owned media) through their own social media channels.

In June 2019, two titans of the industry, Germany's Infineon and South Korea's LG Electronics held a hackathon in Singapore for startups and student technopreneurs in the Asian region. The publicity activities for this collaboration were a mix of owned and earned media. Both companies as well as the participating startups took to their social media handles to share about the event, and following the prize-giving ceremony to the winners, the press release and photos were issued to various media channels. Additionally, the media and bloggers who came to the hackathon to check out the new innovations and speak with the winning startups ran their post-event stories on their own platforms.

Here are where some of the stories appeared, generating a huge buzz in the marketplace:

Infineon's owned media




It's important to note that the above categories aren't mutually exclusive, depending on your announcement, you may choose a mix of media types. There are also different factors that can contribute to which media type(s) you choose, such as the nature of your announcement, the type of exposure desired, and the lead time available.

Consider using user generated content (#UGC) which can contribute to your owned media and boost your shared media. This is through the use of unique content or keywords. For instance, Infineon hosted their annual technology symposium known as OktoberTech in the United States and Singapore, participants, speakers and partners at the symposium posted their stories, pictures and videos captured at the events with the hashtag #OktoberTech. This generated a sea of stories in various social media platforms for Infineon about the future of technology, future of health, future of automobiles, future of TV and various innovations and developments.

Looking for more guidance on discerning whether your announcement is ad-worthy or news-worthy? Talk to us at Vermilion Pinstripes!
About Vermilion Pinstripes

Vermilion Pinstripes is a modern sales marketing and communications agency driven by a singular mission:

To help businesses thrive with confidence.

We harness the power of our collective expertise in business, communications, marketing and technology to help brands achieve their goals. This is through our Modern Marketing framework which guides teams to orchestrate the customer's journey as one voice, one brand.

We are operating in The Experience Economy today. Workshops are part of our integrated plan to empower experienced B2B business, marketing and communications professionals on their journeys of growth for their brands.

Sales office: AUSTRALIA - Sydney, Port Macquarie, Melbourne and SINGAPORE