According to Forrester Research, today's B2B buyers might be anywhere from 66% to 90% of the way through their journey before they reach out to the vendor, depending on product complexity and market maturity.
The implication is enormous: Businesses must adapt to changing dynamics, in particular from an "Easy To Sell" to "Easy To Buy" business model that is highly customer centric and learn to take a company's unique differentiation and transform it into visible business value.

Read our article - Selling to the New B2B Buyers
Though technology continues to shape our lives and business interactions, we must be mindful not to fall short of customer expectations. The Modern Business would rethink these three key business areas:
Customers experiences are changing. Customers expect seamless transactions and consistent interactions throughout their entire life cycle with the business i.e. from pre-sales to after-sales support.
You need the right talent to succeed so that means having the right talent for the right job and having streamlined communication and collaboration to meet business goals.
To perform the way market demands would require rich insights into the business and rapid planning cycles with the ability to agility of execution of strategies.
So the Modern Business must keep up with the Modern B2B Buyers and stay relevant at all times. 64% instances of customers switch from one brand to another due to a lack of relevance - Accenture.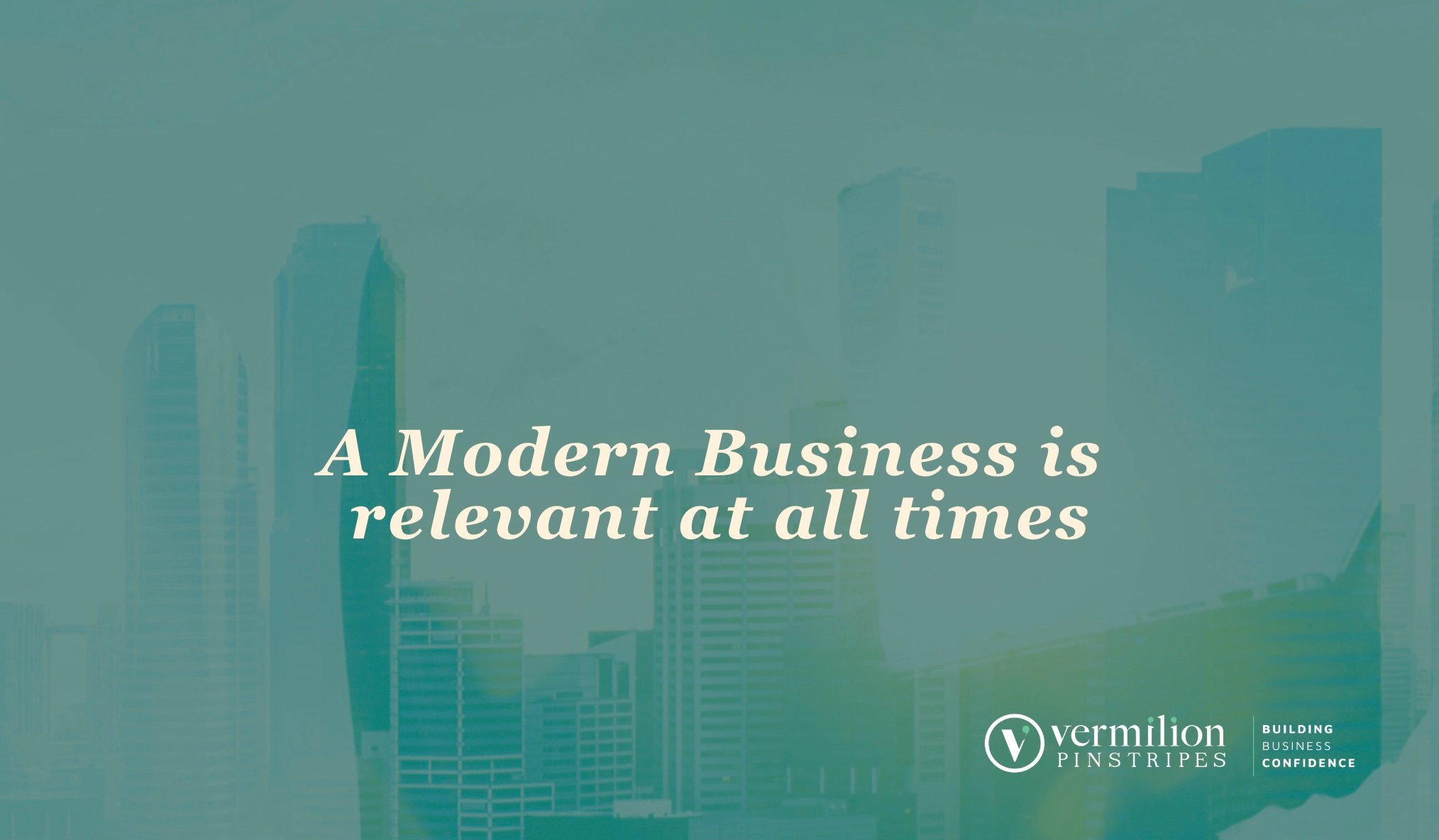 Today, digitally connected consumers want a seamless experience – as they move from channel to channel and interaction to interaction. According to a survey from Oracle, 86% of respondents will pay more for a great customer experience, while 90% will no longer do business with a company after a bad experience.
The Reinventing Loyalty report found that nearly two-thirds (61%) of consumers surveyed agreed they felt loyal to brands that tailored their experiences to their preferences and needs. Furthermore, 51% said they would buy from a brand they had never heard of before if a better offer and experience was provided.
A Modern Business of tomorrow is able to sell more without selling, and as if that's not enough, they can sell better and faster than their competitors.
Why? Because such Modern Businesses have two things right:
they understand their customers and have lined up the smarter and more efficient marketing actions to orchestrate the customers' buying journey; and
they have the help of the latest CRM system, sales and marketing automation tools like HubSpot.
Learn more about Modern Marketing for the Modern Business.

Vermilion Pinstripes is a full service integrated sales marketing and communications agency based in Australia and Singapore.
As partners and agents for HubSpot and Kounta point of sales software, it's amazing how we have a team who use maths, science, creativity and psychology in this modern marketing era to help small businesses and B2B organisations connect with MORE of their most profitable customers using a simple, clear and structured purpose-driven sales, marketing and communications plan to gain brand clarity so that they can grow their business and achieve returns on investment (RoI).
We are proud to journey with growing local, regional and global businesses as they gain business confidence. Now let's build your business confidence!

e/ info@vermilionpinstripes.com

New South Wales, Australia: t/ +614 0777 9828
Melbourne, Victoria: t/ +6144 950 1277
Singapore: t/ +65 9681 7045