I talk to small business owners everyday and tell me if you're feeling this too.
Your business has become a job which does not pay well.

You are not attracting the right customers so they're not buying your products

You are not commanding the price that you deserve

You are not delivering to customers what you promise
It sounds like you may have a broken business model. If so, the best marketing in the world will not get you better business or better profit in the long term, except a whole heap of frustration.
Let me cite you an example of a graphic designer, Mary who insist on seeing every client in person, because this is a small town and she wants to deliver personal service. Mary only works with non-profit organisations because she thinks they need help most. And because Mary believed they had no money, she charged very little. She provides unlimited time on creative work as part of her service. Personally Mary wants to spend more time with her family.
Hang on a minute, let's DO THE MATH!
If you want to spend more time with the family, do unlimited time on creative work, charge very little, then you have deeper business issues than marketing.
Some people got into business when they can't find a job they like. Some believe their skills can make a difference to another person. Yes, we kind of do this for Love. But is love bringing in the money?
I found out the real problem was that Mary wasn't clear how success look like. Success in a business is directly related to your life. Why? Because as a small business owner, your business will evolve around your life.
If I do not know how success in your life would look like, you won't model your business or life around it.
If you're not clear about how success look like, then the best logo and slogans will not help either.
Once you have figured what success looks like, we can start looking at the next stage on how you make a profit i.e. to structure your services or products into offerings
An offering is a bundle or package of products and services that drives the most profit and is repeated with every customer
Next you structure a business model that will make your most profitable customers happy.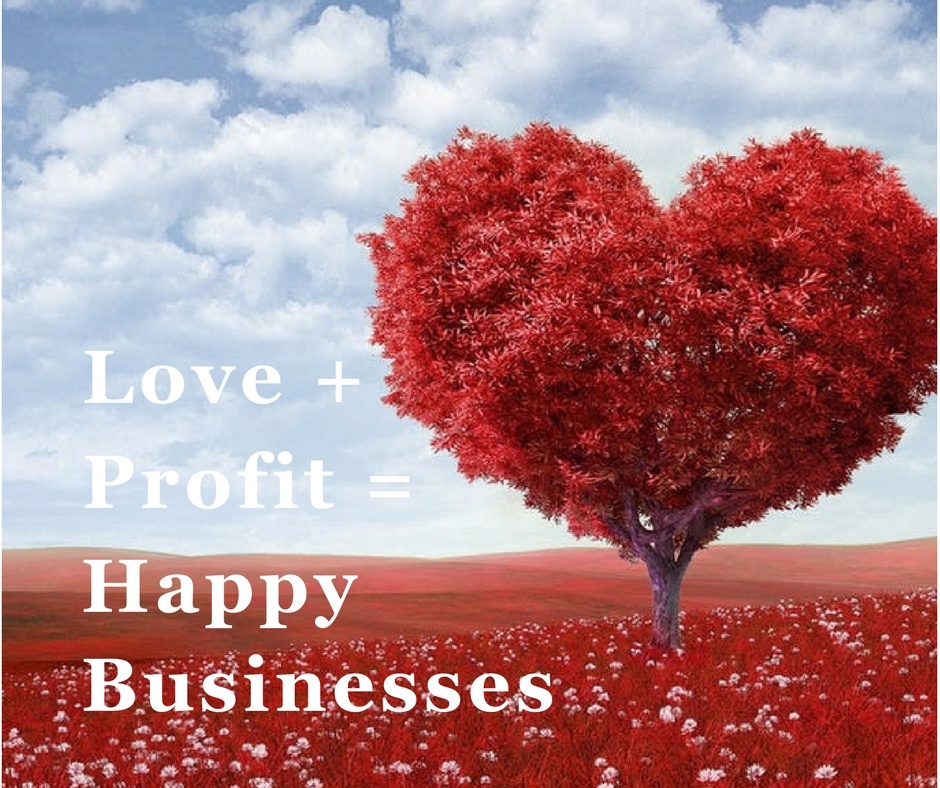 So what Mary could do, is offer a design package for $x which will take her 2 days with 2 revisions. Any further changes will be chargeable. Mary had worked out that $x is what she can command and that's how she would value herself. Now Mary is more structured and focused and can spend more time with her family.
Fix It!
Marketing can solve the problems when you're not getting paid enough by positioning you as an elite.
Marketing can help shorten long sales cycles because your customers know you're the best and they are naturally attracted to your skills.
Marketing can help you get more leads if you are lack of it.
"Marketing will never solve the problems
of a faulty business model"
Without a clear plan, some ultimatums, and a few trade-offs, you'll always be stuck in a rut, no matter how good your brand gets.
And it's true the other way around. You can have a great business but if know one knows about it, then you can't sell.
So here we are, fixing small businesses. We look at your vision for success, your systems, processes, and methods for delivering high-quality work, and ensure they are aligned to your personal goals.
Some of the questions we ask clients would be -
How can we find ways to increase the value of services without staff or with little staff? (if that's your goal on staff)

How can we increase prices so you can decrease the number of projects (so you have more time with the family - if that's your goal)

If you cannot increase price, how can you reduce the time spent on the offering
Finding the right balance is the key.
Once your business model is fixed, you can start building a strong brand specifically for the client segment you want to target with a specific set of offerings for a period of hours offered at a specific price point that makes you profitable.
Now you can put your brand story together and bring it to live.
As your company grows, there will be more "happiness" elements to look at. Read this interesting article where the Gross National Happiness (GNH) framework is being tested to measure happiness of companies. The aim is to steer companies away from a focus on short-term benefits and towards long-term values that will nurture responsible and sustainable businesses.
Vermilion Pinstripes is offering lunch & learn marketing sessions for small business owners. Click <here> for 28th February workshop in Port Macquarie.
"Start building business confidence and thrive"
We can help you if you're feeling that:
your business has become a job which does not pay well

you are not attracting the right customers so they're not buying your products or services

you are not commanding the price that you deserve

you are not delivering to customers what you promise

you are working hard but not "selling"

What Vermilion Pinstripes do to help small business owners be happy:


Small Business Mentoring
Whether you want to brainstorm a new business idea, grow your business, improve on your business model so that it is easier for customers to buy from you, create an offering or embark on a project, we can mentor you through the process. Our mentors will give you clarity, inspire you on your journey and help you stand out.

Rebranding for BIG impact
This is all about finding new ways to talk about your brand to attract your most profitable customers. This service defines your customer personas, covers brand messaging, logo and a heap of brand design goodies.
Small Business Marketing
With our simple small business marketing model you start to engage and sell without selling.

Basic package includes an engaging Website and optimising your Facebook business page

Advance package include CRM, sales and marketing automation, blogs, landing pages, email marketing, prescribing offers and call to action
Have a Happy Business!
Vermilion Pinstripes Sales Marketing Communications is based in Port Macquarie, Australia and Singapore.
____________