Businesses know they need marketing but do they know that they need Public Relations (PR) too?
Public Relations (PR) is a complex relationship that takes effort, commitment and clear communications. As the Public Relations Society of America (PRSA) says, "Public relations is a strategic communication process that builds mutually beneficial relationships between organisations and their publics."
Why should your business invest in PR?
Warren Buffet once said, "It takes 20 years to build a reputation and five minutes to ruin it". PR helps brands to shape and manage perception with audiences with simple, authentic, clear and consistent messages, and through this process, brands strengthen their reputation.
By being open, real and consistent, your brand has taken a big step forward in building emotional attachment thereby winning over your customers' loyalty in the long run.
Good PR helps you to sell more without selling. It can create success for businesses when done well.
How can you get started on PR? Know your audiences well – their needs, challenges and pain points. Be clear about how you can address their biggest challenges. Then build a communications plan to engage with them.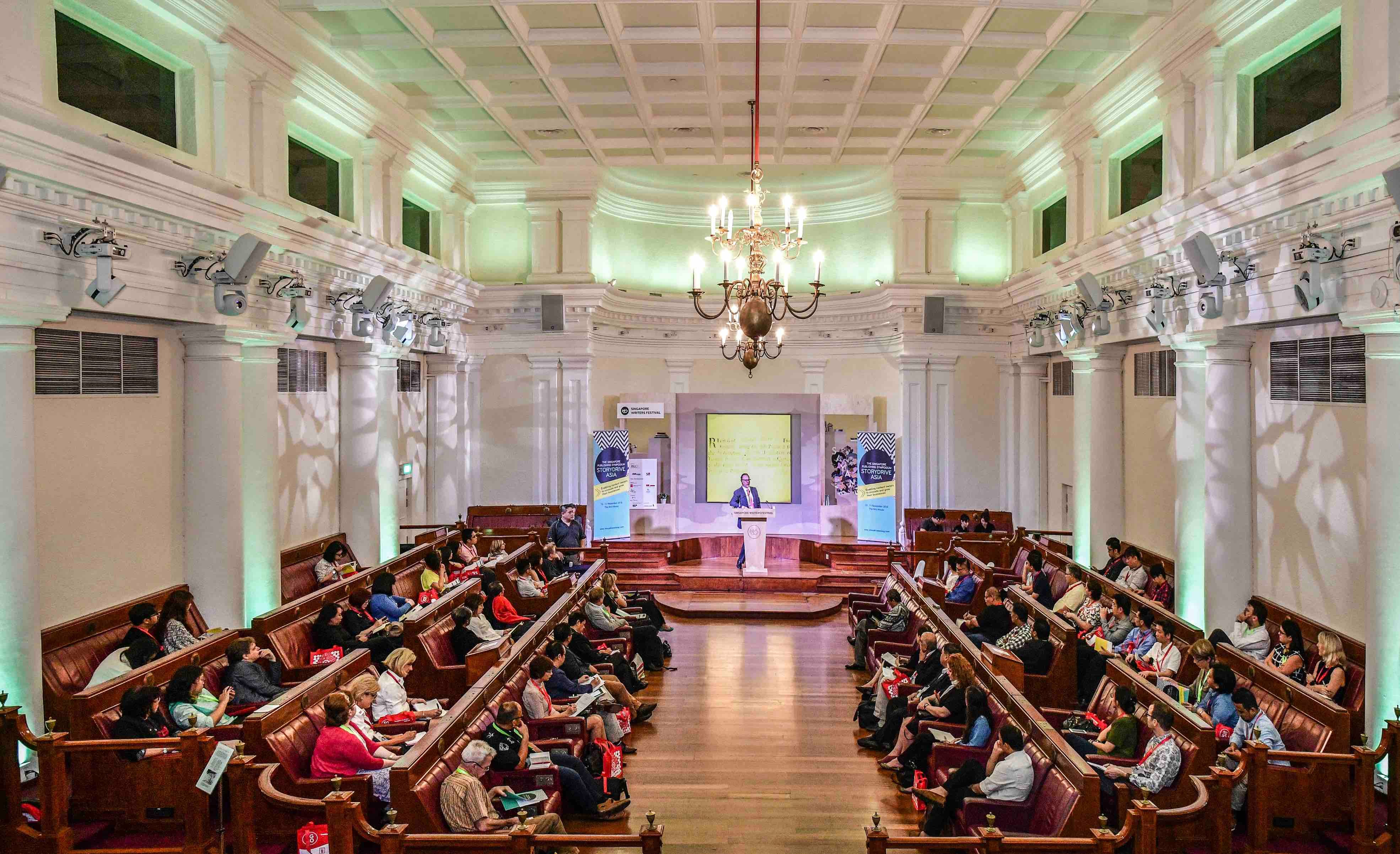 Above photo: Media Event in Singapore
Here are the 7 simple steps:
Identify your audiences
Find out what concerns them
Pinpoint what your business can do for them
Plan how to get your audiences to hear what you have to say
Establish what you want your audiences to remember about you
Work out your brand messages
Create a game plan to reach the audiences
Your communications plan should have different tactics that will help deliver your key messages in multiple ways.
These communications tactics could include:
Press releases
Media Interviews
Media events
Word-of-mouth through interest groups
Company events Industry or public speaking platforms
Product reviews
Customer case studies
All these tactics offer you the opportunities to share your stories. You will stand to gain a very powerful card – Credibility – when you handle these tactics well.
Let us look at media events or interviews.
When members of the media ask questions or challenge you on your product or service claims, they are trying to get to the truth of the story. Once you have successfully "passed" their tests, they are likely to run your story. In that way, the public perceive you through trusted sources. Much stronger than you singing your own praises.
As Richard Branson so clearly puts it, "A good PR story is infinitely more effective than a front page ad."
Appoint a good PR Partner
A good PR partner works with you to guide you on the steps and provides you invaluable advice on how to leverage PR for better business. Your PR partner will ensure that your time is engaged for insightful, thought-provoking and purposeful conversations that enable your brand to stand out from the competition. Over the last 25 years in PR, I have found that businesses gain most when their PR strategies are woven into their marketing and sales strategies. This holistic approach creates happy, confident and thriving businesses for the long term.
Talk to us at Vermilion Pinstripes if you want to sell more without selling through good PR.
The purpose of Vermilion Pinstripes is to create Happy Businesses. We do this by building brand confidence using modern marketing and communications that have you sell more without selling.
We are proud to journey with growing local, regional and global businesses as they gain business confidence. Now let's build your business confidence!
Vermilion Pinstripes, sales marketing communications agency | Australia and Singapore

e/ info@vermilionpinstripes.com

Port Macquarie, New South Wales, Australia: t/ +614 0777 9828
Melbourne, Victoria: t/ +6144 950 1277
Singapore: t/ +65 9681 7045