Kooi Yann Tyng
Content Writer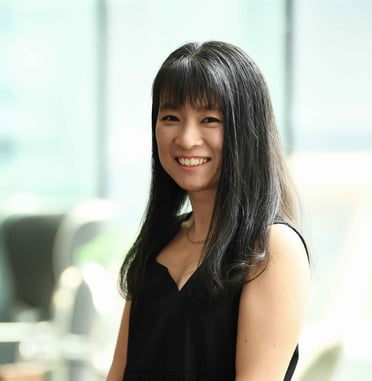 Kooi Yann Tyng is our Content Writer at Vermilion Pinstripes. The world of languages is her playground and be it teaching, writing or translating, it has brought her all the way from Singapore to the other side of the globe where she is consolidating her career under the Spanish sun. Language is what she uses to give brands their unique ´flavour´ and engage more deeply with clients on an emotional level.

Yann Tyng graduated from the National University of Singapore with an Honours Degree in English Literature.
Being a content writer means Yann Tyng gets to inform, inspire, entertain, comfort or intrigue people, evoke emotions and ultimately, help people find common grounds for understanding and empathy. Writing is her way of finding the "human" in every one of us, making that quiet yet powerful emotional connection together.
When not nourishing her mind with books, she is busy doing brain gymnastics learning new languages. As a devoted disciple of movement work, Yann Tyng derives therapeutic catharsis expressing herself through dance and calibrating her over-enthusiastic chakras in yoga.
---
Writing is my way of finding the "human" in every one of us. At Vermilion Pinstripes, I'm able to use content to make that quiet yet powerful emotional connection to engage clients at a deeper level and give brands their unique flavour. - Kooi Yann Tyng