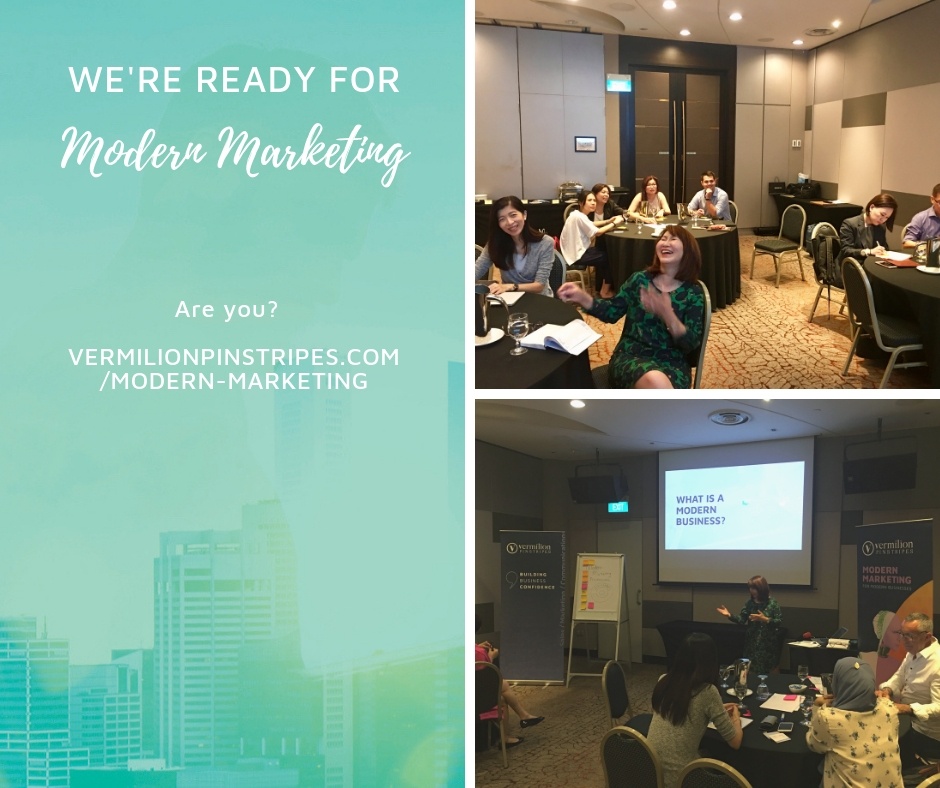 Our workshop Modern Marketing for the Modern Business on 16 August 2018 in Singapore attracted a good turnout of highly experienced marketing and communications professionals.

They came from businesses of all sizes, from small companies to global multinationals. Everyone was brought together by a common desire to learn, adapt and grow in the new Modern Marketing era. Our participants each made the choice to be there because they were all experienced yet hungry to learn.

Over lunch, we all had a great time learning and sharing about how technology, mathematics, science, creativity, and psychology come together to shape brand perceptions, personalise engagements and sell more.